Instagram Is Drooling Over Paul Hollywood In A Santa Suit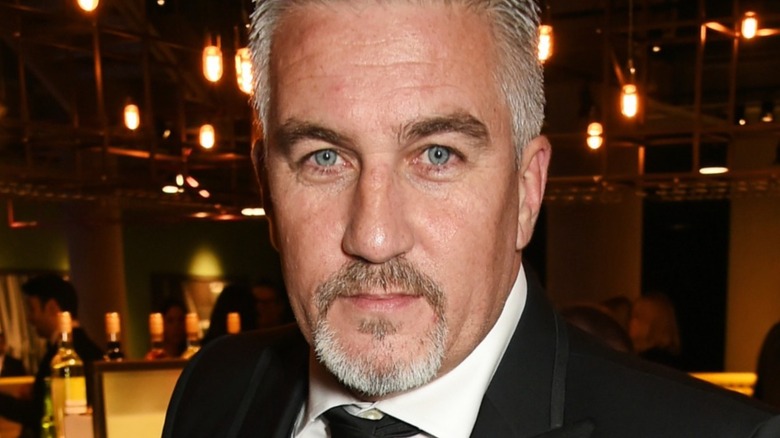 David M. Benett/Getty
Celebrity chef and TV personality Paul Hollywood doesn't mind doing a few things outside his comfort zone to appeal to his fan following. For example, earlier last month, he posted a photo of himself and Noel Fielding all dressed up for an episode of "The Great British Bake Off." Hollywood was trying to pay tribute to music legend Billy Ray Cyrus. Safe to say, he made his fans very happy with his content and got them extremely hyped up about future episodes of the hit series.
Well, the celebrity chef is not done surprising his fans quite yet. Hollywood is back on Instagram with a special post that is dedicated to Christmas. His caption said it all. He wrote, "Countdown has started." Of course, his fans were super excited by this latest update and had lots to say about it, especially considering the fact that he posted a cute photo that was perfect for the festive season.
Paul Hollywood looked adorable
Paul Hollywood posted a photo of himself dressed in a Santa suit on Instagram and his fans simply could not get enough of the shot. Someone wrote, "Paul Hollywood in a Santa suit. Yes please." Apt! Another fan said that they've finally got their hands on a new screensaver thanks to Hollywood's festive image. Someone else on Instagram said they would definitely be OK with this particular Santa making his way down their chimney. Another social media user and former "The Great British Bake Off" winter, Rahul Mandal, wrote, "Oops!! Oh hello Santa! Just saying I have been very good this year!"
Hollywood sure knows how to attract attention from his fans, huh? They simply can't get enough of the superstar in his new avatar, after all. As a fan pointed out, they would be at ease with being on the naughty list this year if he's acting as the man handing out gifts.