Ree Drummond's Youngest Son Is All Grown Up In This Sweet Football Post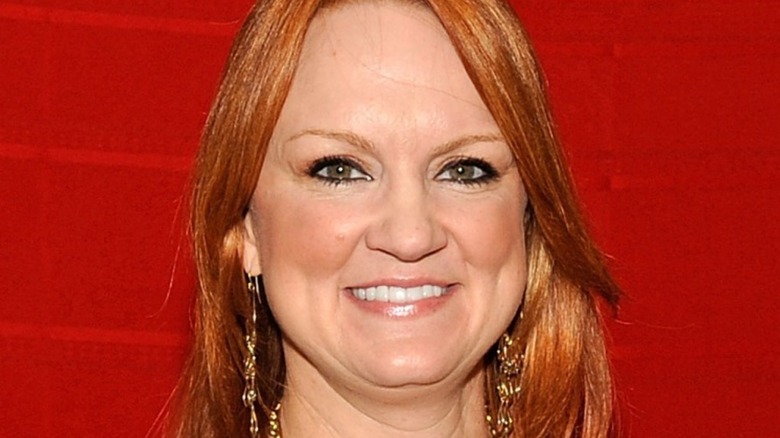 Bobby Bank/Getty
Many of us know Ree Drummond as the culinary force behind "The Pioneer Woman," but another hat she proudly wears is being a loving mother. This might not come as a surprise to those who enjoy Drummond's recipes, which are often are simple and meant to be shared with a hungry crowd. Plus, the concept of her cooking show is centered around her life on a ranch in Oklahoma, where she cooks delicious meals for her family, per Showbiz Cheat Sheet.
Because of this, Drummond's family has been in the public eye quite a bit, making appearances while helping her film her Food Network show and in posts on her social media accounts. One family member in the spotlight is Drummond's youngest son, Todd, who was tagged in his mom's recent Instagram post. In the heartfelt caption, Drummond expressed how proud she was of Todd for finishing his first season as a starter on his high school football team.
Drummond "couldn't be prouder" of her youngest son
Drummond started her Instagram post off with, "This is a Todd Drummond appreciation post." Some pictures in the sequence show the Food Network star posing next to her youngest son, Todd. His mother proudly states that he threw 3,600 yards and 50 touchdowns while playing for his high school football team. What a way to end the season!
If you're a routine follower of the Drummond household, you might already know that Todd has always dreamt of taking football to the next level. According to Southern Living, Todd said in an Instagram live session that he would return to life on the ranch if his football career didn't pan out. Todd is following in the footsteps of his older brother, Bryce, who also played for the Pawhuska High School Huskies as a quarterback, says The Pioneer Woman's website. Their "bonus" brother, Jamar, is also a football star and played on the team at the same time as Bryce. Being only 17 years old, Todd has a lot of time to carve his path ahead as an athlete.