Andrew Zimmern Has An Important New Role With The U.N.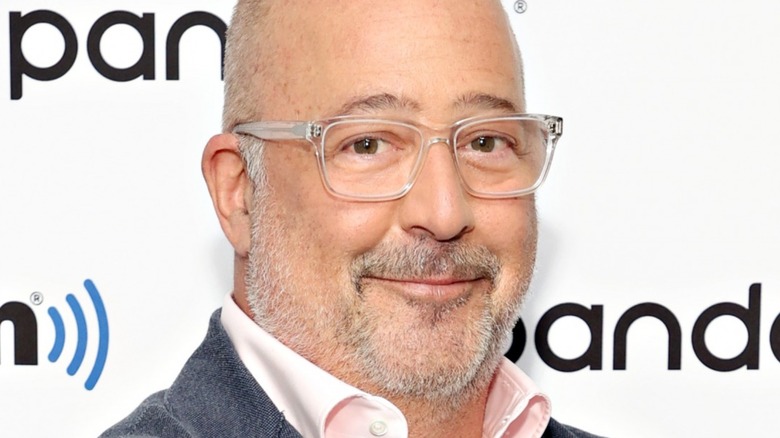 Cindy Ord/Getty
Celebrity chef and TV personality Andrew Zimmern has quite the inspiring backstory. According to his official website, the chef was passionate about cooking for many years before he started working in restaurants in New York City. Zimmern was very motivated and worked on managing several eateries, even helping others open restaurants of their own, but unfortunately, he went through some personal trouble that derailed his career for a little while. Thankfully, Zimmern recovered and made a fresh start, washing dishes and working his way up the ladder in the culinary industry. 
Today, Zimmern is a respectable food icon who knows a thing or two about pulling off remarkable culinary experiments. Along with past accomplishments like winning an Emmy, the latest feather in Zimmern's cap is a collaboration with the United Nations World Food Programme. According to a press release, Zimmern will have a new, important role, one that has also been held by other famous personalities such as Michael Kors, Kate Hudson, and The Weeknd.
Zimmern is now a Goodwill Ambassador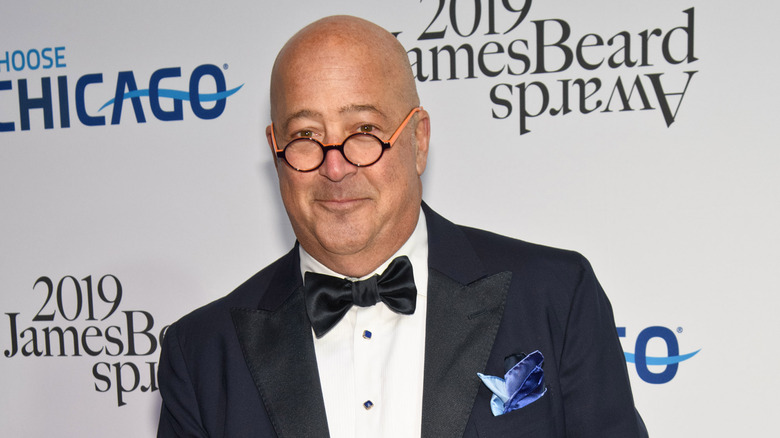 Timothy Hiatt/Getty Images
According to a press release shared with Mashed, Andrew Zimmern is now officially a Goodwill Ambassador who will be working on spreading awareness about the importance of reducing food wastage. He will also talk about combating hunger around the world, taking advantage of his personal brand to bring attention to the cause. Previosly, the chef has publicly discussed how climate change is linked to global hunger.
Zimmern doesn't discount this opportunity at all. In an official statement about the news, he said, "I am so grateful to the World Food Programme for asking me to help in their global effort to fight hunger and food waste. We have it within our power to reverse the ravages of our own ignorance, inefficiency and selfishness." The chef and activist also highlighted the U.N.'s efforts to find "lasting solutions" as something he hopes to help with.
The U.N. World Programme Executive Director David Beasley said in a statement that Zimmern has been doing his part to combat global hunger and minimize food waste as a celebrity chef and notable public figure. He added, "We're excited to welcome Andrew as a Goodwill Ambassador for our global movement working to ensure no child goes to bed hungry." Many are excited to see what Zimmern accomplishes while in his new position.