The Recipe Clip Has Pioneer Woman Fans Divided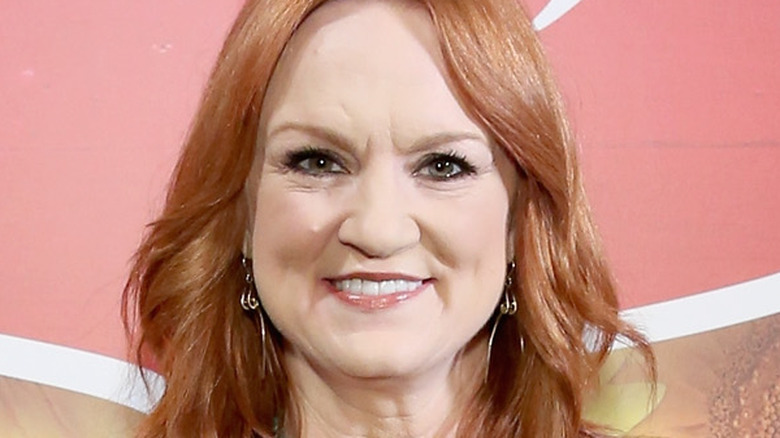 Monica Schipper/Getty Images
Between holiday dinners, cookie exchanges, and the general day-to-day meal prep, there's a lot of cooking and baking going on onwards the end of the year. Whether you're making breakfast, dinner, or dessert, fast and easy recipes are a must during the festive months to ensure that you can get in and out of the kitchen quickly and get back to some of the other things on your to-do list, like present shopping and decorating the tree. The folks over at Food Network know this especially well, which is why they've been flooding their Instagram page with a ton of great dishes for you to try your hand at this holiday season.
One of the account's most recent shares contained a video of Ree Drummond showing how to make her Quick and Easy Apple Tarts, which have earned a 4.8-star rating and several rave reviews on her website. Requiring only four ingredients, including pre-made puff pastry, the dessert takes a mere 30 minutes to put together and has earned considerable attention from Food Network's Instagram followers. "Oh my goodness that looks sooooooo delicious!!!" user @paulmbickham commented on the recent share that has since racked up more than 166,000 views. Another fan called the tarts "apple-solutely amazing" while others said they had already followed the recipe, like Instagrammer @denise_traud. "Everyone loved them," they shared. However, as Showbiz Cheat Sheet pointed out, the same can't be said about the demonstration "The Pioneer Woman" shared.
The Pioneer Woman's lemon-juicing method was a concern for some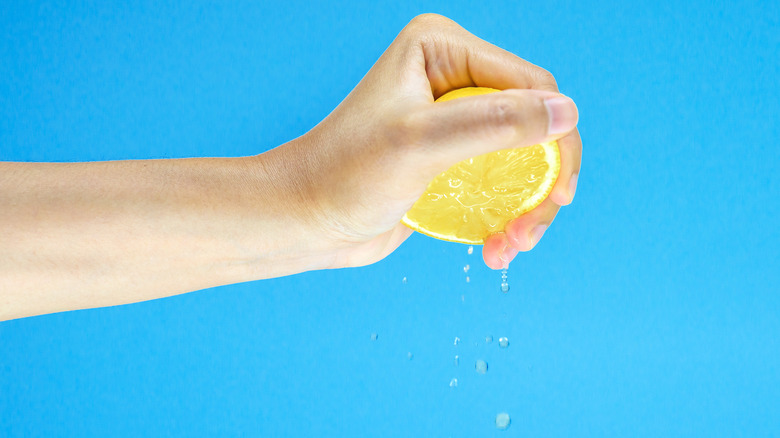 jaboo2foto/Shutterstock
A quick glance at the recipe for Ree Drummond's Quick and Easy Apple Tart confirms that the dessert is exactly that — quick and easy, making it an excellent dish to whip up for the final course of your holiday meal. However, not everybody was pleased with the Food Network's Instagram clip of Drummond demonstrating how to make the fruit-filled pastries. Per Showbiz Cheat Sheet, some of the account's followers took issue with Drummond juicing a lemon with her bare hand, as well as her decision to keep her rings on as she prepared the dish. "Squeezing a lemon through your hands with rings on is unsanitary. Even if your hands are washed, your rings are not germ-free. It is a waste of a lemon as well," said user @pjgilgenbach.
The criticism led many Instagrammers to come to the defense of the Food Network star, like user @chef_deluise, who pointed out that the oven would kill most of the germs. Others noted that Drummond wasn't baking the tarts for a large group of people but simply filming a demonstration, so using her ring-clad hands wasn't that big of a deal. Though we can see both sides to the argument, it is ultimately up to you to decide if you are comfortable cooking bare-handed or eating something prepared in the same manner.