Why Worst Cooks In America Judge Matt Abdoo Looks So Familiar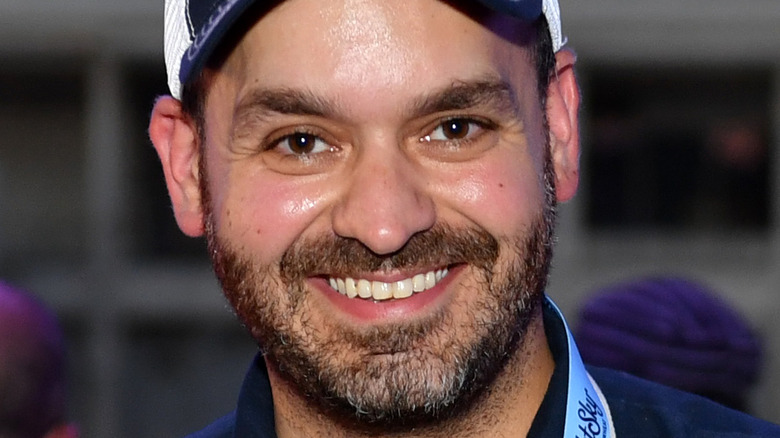 Noam Galai/Getty Images
Cooking competition shows are popular for a reason (after all, most of us have to cook every day). But perhaps no show in the genre is more relatable than "Worst Cooks in America," where regular people go through a culinary boot camp and try to beat out the other competitors with their newfound skills in the kitchen. There have been 23 seasons of "Worst Cooks in America" so far, which means there have been countless contestants to keep track of. They've had lots of different judges, too, from chef and food personality Sohla El-Waylly to Food Network stand-bys like Alton Brown. Now, one of the judges in the upcoming season looks strangely familiar. Spoiler alert: It's Matt Abdoo.
Abdoo is a restaurateur, the chef at a restaurant in Brooklyn called Pig Beach, and an award-winning competitive barbecue chef, per his Food Network bio. But if you don't live in New York or closely follow the competitive barbecue circuit, there's another reason why you might recognize Abdoo.
Chef Matt Abdoo has been on TV before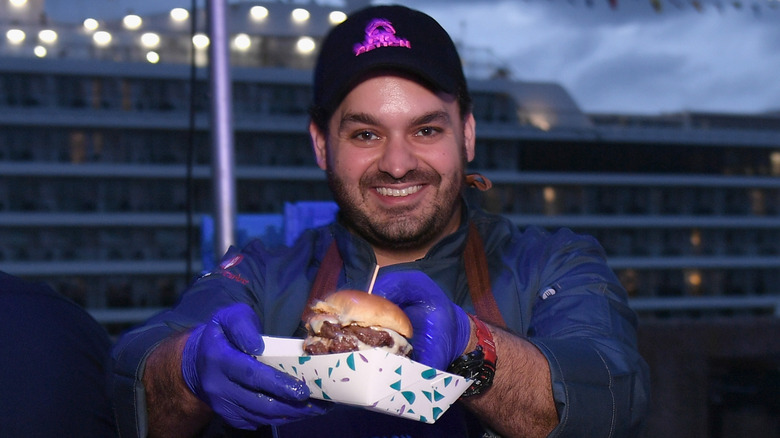 Mike Coppola/Getty Images
Even though the 24th season of "Worst Cooks in America" — premiering in January 2022 — will mark Matt Abdoo's first time appearing on the show, it won't be his first time appearing on television. In fact, Abdoo has even been on the Food Network before, acting as a judge on "Kitchen Crash" and appearing as a guest on "The Kitchen," according to his IMDB profile.
But he's also appeared fairly regularly on "Today" over the years, with 26 spots airing on the show since 2017. In his most recent visit to the "Today" show set, he shared some football food recipes ), and he also recently appeared on the "CBS Morning Show," where he showcased a whole pig roast.
Get used to Matt Abdoo. With his television appearances increasing in recent years and his new stint as a judge on "Worst Cooks," he may be heading from "strangely familiar" to "household name" territory.