The Surprising Reason $30,000 Worth Of Gnocchi Was Just Stolen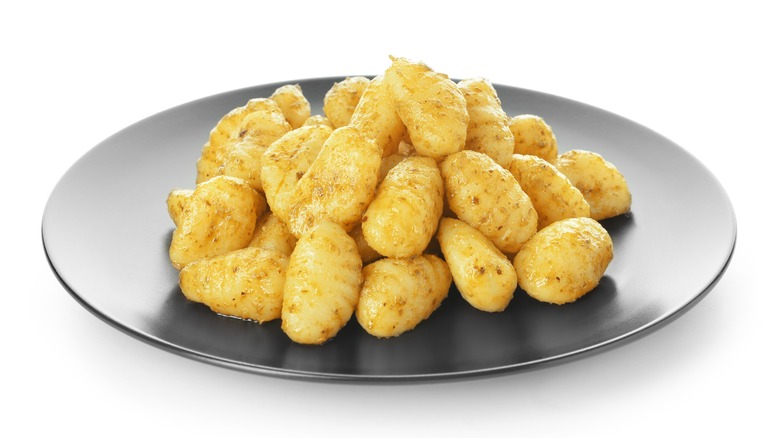 Pixel-Shot/Shutterstock
A restaurant in Brisbane, Australia called the Gnocchi Gnocchi Brothers recently went through a difficult situation. As reported by The Daily Mail, somebody fled with the restaurant's pasta stock that was valued at AU$30,000, which amounts to around $21,320 in U.S. dollars. The ill-fated incident reportedly took place on Sunday, December 5, when a delivery diver was moving the pasta from a van to the eatery.
According to the restaurant's website, the Gnocchi Gnocchi Brothers team prepares handmade gnocchi for customers and claims to be the first Italian Gnoccheria in the Paddington area. It is the brainchild of two entrepreneurs, Ben Cleary-Corradini and Theo Roduner, who want their customers to have access to traditional Italian dishes. The brand states, "On a daily basis, the brothers use the finest fresh local produce, to create delicious light and fluffy potato gnocchi and quality traditional sauces cooked using 'old school' methods following their secret family recipes."
For Cleary-Corradini and Roduner, the recent theft at their restaurant was a huge blow. The former told The Daily Mail in a statement that he was really upset about the gnocchi, explaining that it took a lot of hard work to prepare the pasta.
The owners were worried the gnocchi would be sold on the black market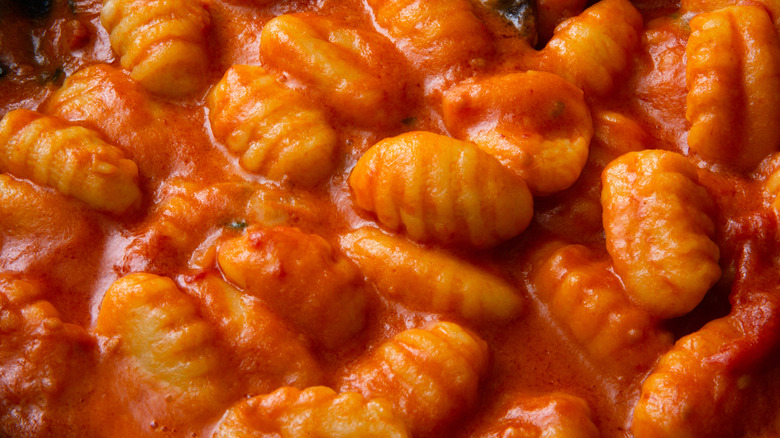 Alessio Orru/Shutterstock
Per The Daily Mail, the thieves stole the truck that had gnocchi in it when the driver was away for a few minutes on Sunday. The Gnocchi Gnocchi Brothers' Ben Cleary-Corradini and Theo Roduner were understandably upset about the incident and asked people to help if they had information about the pasta and its whereabouts. The entrepreneurs were concerned that their gnocchi would end up being sold on the black market. According to Food & Wine, the stolen gnocchi could have easily been used to prepare around 2,000 dishes. 
The restaurant had an update for its followers on December 7. As indicated by an Instagram post, police officials managed to find the truck. The caption noted, "Unfortunately, in an attempt to destroy the golden nugget evidence, the gnocchi thieves attempted to set our gnocchi and truck on FIRE." As of now, the initial reason for the robbery is unclear. The restaurant's followers expressed their support for the business, with someone writing that they hoped that the team was able to retrieve some of the pasta from the original stock.