The Big Way Arby's Originally Differed From McDonald's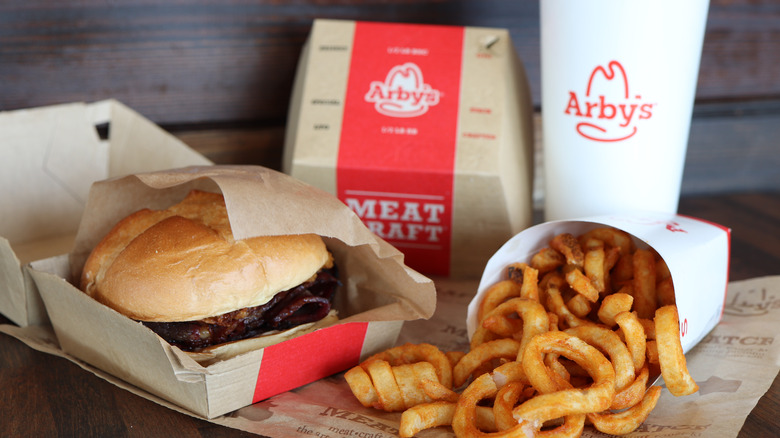 Deutschlandreform/Shutterstock
McDonald's and Arby's are two of the United States' most popular fast-food chains. According to QSR Magazine, both rank in the top 15 fast-food restaurants in the country, with the average Arby's pulling in $1.2 million annually, and the average McDonald's raking in about $2.8 million per year. McDonald's first hit the fast-food scene back in 1948 when Maurice and Richard McDonald opened the first restaurant in San Bernardino, California. According to McDonald's website, the brothers partnered with a man named Ray Kroc and founded McDonald's System, Inc., in 1955. From there, McDonald's started its expansion as one of the most well-known fast-food restaurants in the world. 
Meanwhile, Arby's founders Leroy and Forrest Raffel, also two brothers, didn't get their idea for roast beef sandwiches until 1964. The two opened their first restaurant in Boardman, Ohio, where they served their signature beef. The name Arby's comes from the "Raffel Brothers" initials, RB, according to NBC affiliate WFMJ. Though the two chains have a few things in common, there was one stark difference regarding price.
Arby's was much more expensive than McDonald's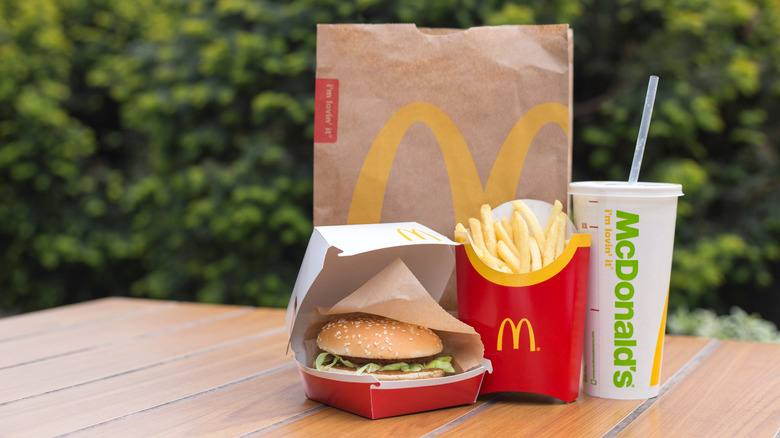 Ksana Durand/Shutterstock
Arby's opened its doors nearly a decade after the first McDonald's was launched. However, there was an immediate difference between the two fast food restaurants: One was pricier than the other. The Arby's roast beef sandwich was nearly five times more expensive than the McDonald's hamburger.
"On the day we opened, the McDonald's hamburger was 15 cents and our sandwich was 69 cents. So, you had to be a little more affluent to buy our sandwich," founder Leroy Raffel told WFMJ back in 2014, during Arby's 50th anniversary celebration.
The sandwich was simple, despite its higher price tag. It featured the signature Arby's roast beef on "an egg bun with dimples on top and sesame seeds and we buttered it and toasted it," Raffel said.
Today, Arby's and McDonald's have quite different menus, with McDonald's expanding its burger and chicken menu, and Arby's introducing various sandwiches, such as smokehouse brisket and French dip. Still, per the shops' menus, the Arby's roast beef sandwich costs about $0.80 more today than the classic McDonald's burger.