Why You May Not See Some Of Your Favorite Drinks This Holiday Season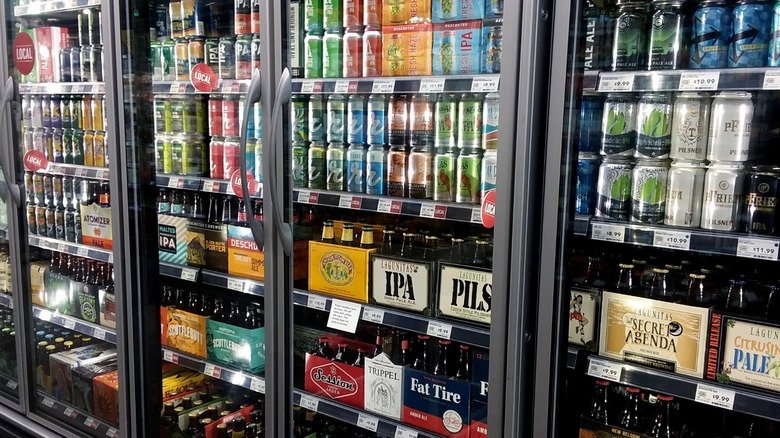 Colleen Michaels/Shutterstock
Has it really been more than a year since we were lamenting the foods that basically disappeared from grocery store shelves during the first year of the pandemic? Indeed it has, but the supply chain issues that are in large part responsible for the missing items are still here, and they're showing no signs of abating any time soon. These problems have stemmed from a storm of factors, from a lack of truck drivers to an increase in shipping costs, reports WTSP. 
During the 2020 holiday season, consumers responded to pandemic-related woes by hosting more lavish celebrations and gifting sessions at home, resulting in a record-breaking season for retail sales, according to the National Retail Federation. Having racked up savings from government-issued stimulus checks and canceled vacations, many consumers spent more money during the holidays than they did in past years. However, those ready to stock up on supplies for this year's Christmas parties may run into some hurdles: Namely, it might be harder to find your favorite seasonal drinks.
Why the beverage industry is currently under pressure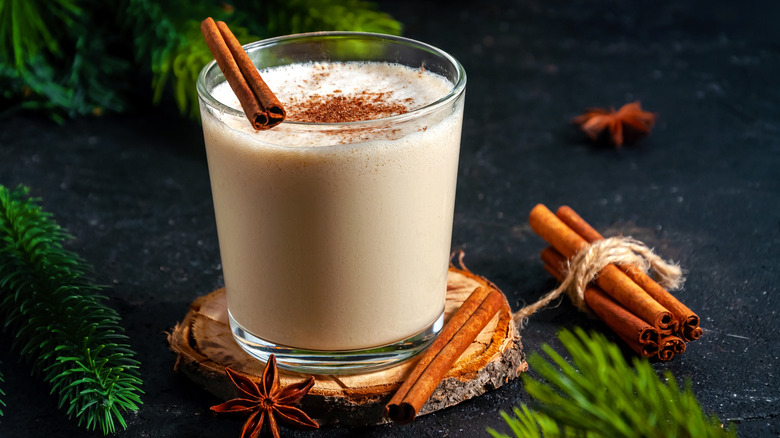 Svetlana_Belozerova/Shutterstock
If you're looking for mixers for your favorite holiday cocktails, know that continuing supply chain snafus may make satisfying your beverage cravings a bit more challenging this year. In fact, you may not even be able to find some of your favorite drinks this holiday season. According to The Washington Post, beverage shortages are occurring nationally, with approximately 13% of drinks — including soft drinks, beer, and other canned goods — missing from retail shelves.
The shortages are being attributed to a lack of bottling and canning supplies, ingredients, and labor on both the manufacturing and delivery sides — combined with a "demand unlike what we've seen in recent history," Geoff Freeman, chief executive of the Consumer Brands Association, told The Washington Post. According to those directly in the trenches, such as Coca-Cola's chief executive, James Quincey, addressing the supply chain problems is like trying to win a game of "whack-a-mole." What he means is that the beverage industry is experiencing challenges that seem to pop up one after another. Rising costs of natural gas, for example, have made it harder to get the CO2 needed for fizzy beverages. To find your favorite drinks this holiday season, you may want to pounce when you can — or buy from newer, smaller beverage brands experiencing less demand.