Why Ree Drummond Chills Her Thumbprint Cookie Dough Twice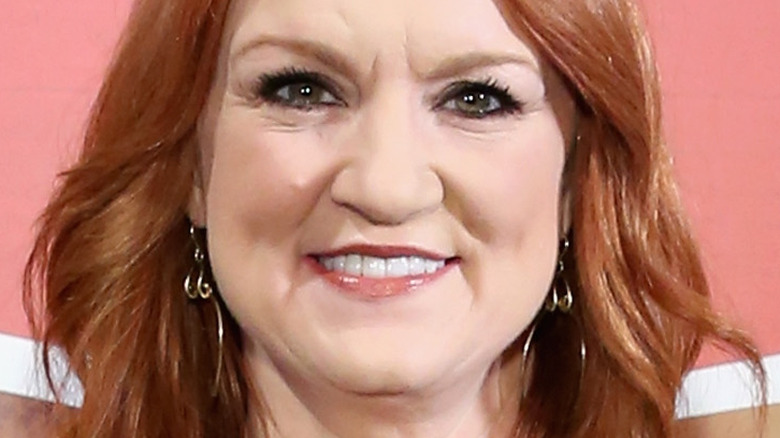 Monica Schipper/Getty Images
With the winter holiday season in full swing, we've been paying close attention to our favorite chefs and food celebs to see what they're cooking and baking for all this month's parties, get-togethers, and cookie swaps. Furthermore, we're putting their ideas and advice to use in our own kitchens. For all things holiday, one of the experts we turn to most is Ree Drummond, a.k.a. the Pioneer Woman, whose meal planning tips, must-have dishes, and decorating ideas are always helpful.
Like us, Drummond happens to love holiday desserts of every stripe, from pecan pie to bread pudding to frosted Christmas cookies. One of the dessert ideas we're eyeing for our next holiday feast — or perhaps as an under-the-tree treat for Santa — is her almond-raspberry thumbprint cookie, a Christmas classic made with almonds, almond extract, raspberry jam, and a dusting of powdered sugar (via Drummond's official website). We've made variations of this recipe many times, but Drummond's version has a trick we're keen to try: chilling the rich dough not once, but twice.
Chilling keeps the dough from spreading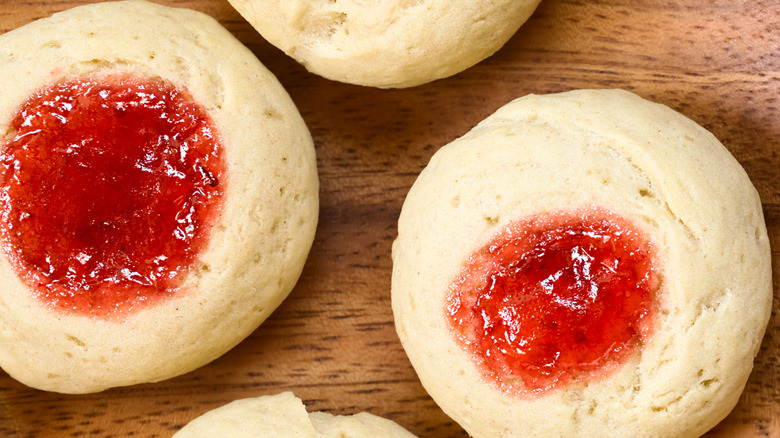 Ildi Papp/Shutterstock
Of all the holiday cookie recipes we've been eyeing lately, the Almond-Raspberry Thumbprint from home cook and Food Network superstar Ree Drummond has us feeling the most tempted. We love the sound of the rich, buttery, almond-scented dough, complemented by a spoonful of fruity raspberry jam. The treats are the perfect option to tote to our next cookie swap — saving a few, of course, to dunk into our morning coffee.
Lots of thumbprint cookie recipes call for mixing the shortbread-like dough, then chilling it in the fridge or freezer before rolling it out into balls. This helps the cookies maintain their round shape once thumb-printed, dolloped with jam, and baked, instead of spreading out too much in the oven. But Drummond, a.k.a. The Pioneer Woman, takes her dough-chilling extra seriously.
"Chill the dough—not once, but twice! Plenty of fat ensures tender results, but it can also make it slightly more difficult to work with," she explains on her blog. "Let the dough chill for 1 hour, until it's scoopable, then again, after it's been formed into balls before baking." Perfectly round, show-stopping thumbprints? Sign us up.