Why You Should Save Your Leftover Eggnog For Christmas Morning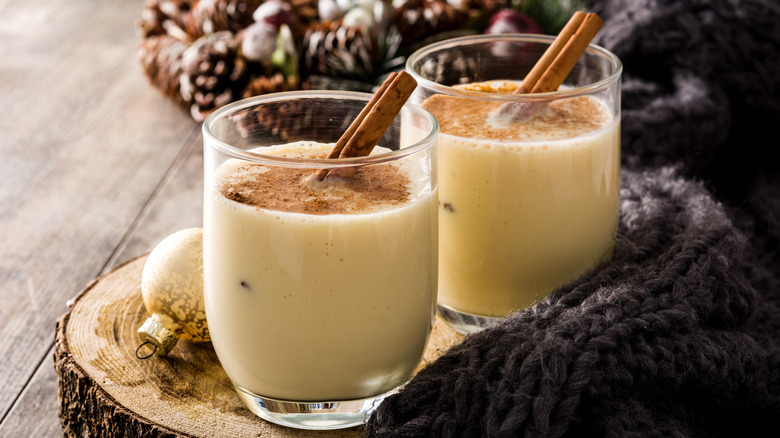 etorres/Shutterstock
Sweet, creamy, and delicious, eggnog is the perfect beverage to serve to guests or enjoy next to a cozy fire around the holiday season. The classic beverage, made of sugar, milk, eggs, and heavy cream, can usually only be found this time of year, so it makes sense that many of us want to make the most of it, whether that means whipping up a batch of our own homemade eggnog or stocking up on the store bought version. And while it makes a great addition to holiday dinners or Christmas Eve celebrations, it is possible to go overboard with the limited-time treat, which means that some of us can find ourselves stuck with more leftover eggnog than we could possibly consume by ourselves after the holiday festivities are over.
So what is one to do with all that extra nog? Luckily, there are plenty of great ways to prevent the leftover beverage from going to waste, by repurposing the sweet drink into creative new recipes. According to registered dietitian nutritionist Frances Largeman-Roth, the rich drink can be swapped out for milk in many dishes, as she suggested to Today, making it the perfect way to add a touch of holiday cheer to your table — even the breakfast table.
If you've found yourself with an abundance of eggnog on Christmas morning, here's how you can use it to create a delicious holiday breakfast. 
Eggnog is a great milk substitute in many recipes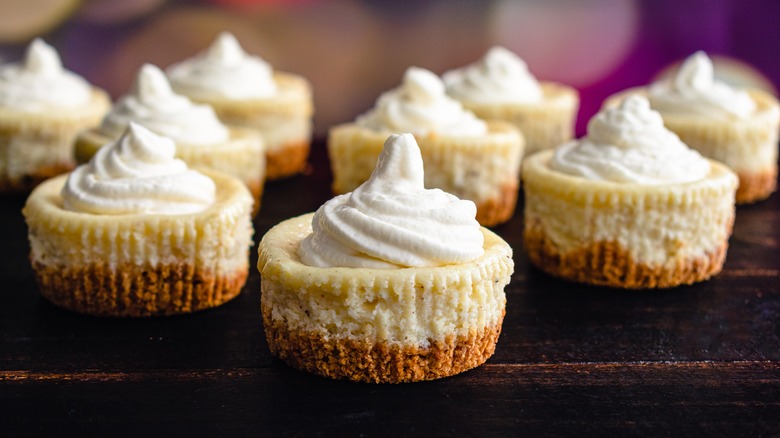 Candice Bell/Shutterstock
As Largeman-Roth suggested to Today, you can simply substitute egg nog for milk when the recipe calls for it in anything from waffles to pancakes to French toast. It's not only a sustainable solution, but it also puts a nice festive twist on those breakfast staples.
Leftover nog also incorporates well into a variety of tasty baked goods, like cinnamon rolls, cupcakes, or even mini cheesecakes, according to Bustle. But just because eggnog is known for its sweetness, that doesn't mean it can only be used in desserts. Adding a splash of nog into your mashed potatoes can help make them even creamier and tastier, while a dash of the drink in place of cream adds something special to a traditional biscuit recipe, according to the Food Network.
If savory side dishes, sweet breakfasts or rich desserts are not appealing to you the day after a big holiday celebration, eggnog can also make a great addition to your favorite breakfast beverage on Christmas morning. It can be warmed and added to a shot or two of espresso for a satisfying DIY eggnog latte, or, if simplicity is more your thing, adding a dash of eggnog in place of milk in your cup of morning coffee can add the perfect amount of richness to your regular brew. No matter your craving, eggnog is the perfect way to add a little extra holiday sweetness to some of your favorite food and drinks this holiday season.