Reddit Is Furious About Rachael Ray's Pad Thai Recipe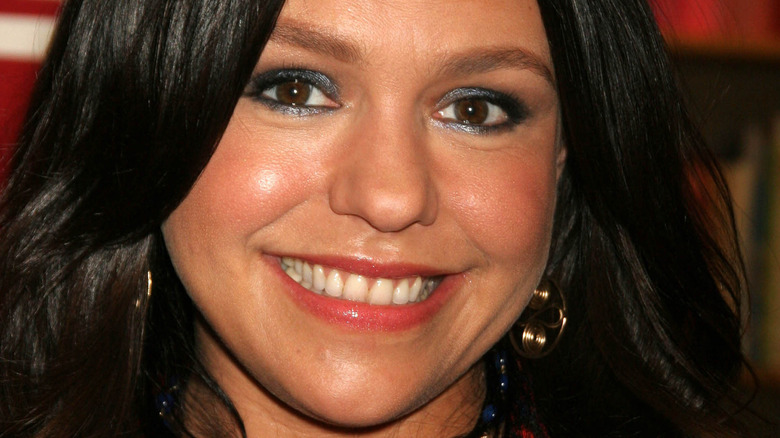 s_bukley/Shutterstock
Making a good homemade pad Thai isn't an easy feat. According to Tastes Better From Scratch, a good pad Thai features fish sauce, tamarind paste, and the right kind of soy sauce, making it a dish that doesn't come together easily if you can't find the right ingredients. Rachael Ray found a way to take this dish to restaurant levels at home, assuming you can find everything she calls for.
Ray's recipe, which can be found on Food Network, also calls for tamarind paste and fish sauce, but steps up its flavor game with red bird chilis, Thai basil, micro basil, and optional edible flowers — which might seem intimidating, but they go on last as an edible garnish and give a pop of color to the meal. Ray doesn't specify which flowers to use, but any adventurous home chef shouldn't have a hard time enjoying nasturtiums, marigolds, honeysuckle, or begonia in their meal (via What's Cooking America). While edible flowers can make for an eye-popping plate, not everyone is excited about this left-of-center garnish, and some even took wholehearted offense to this ingredient.
Home chefs who hate using flowers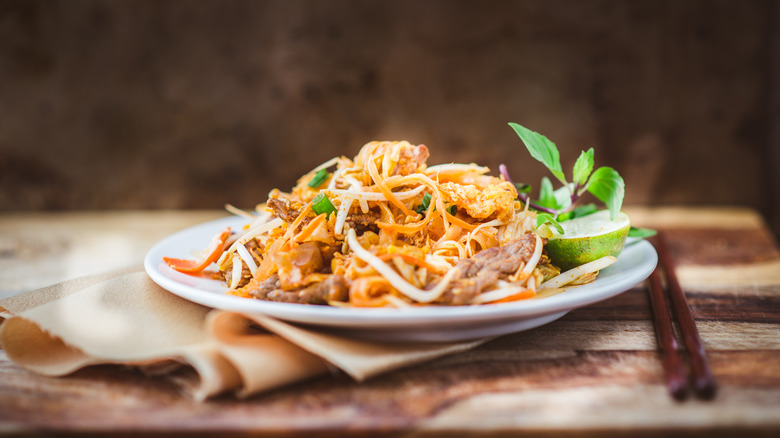 From the Hip Photo/Shutterstock
Over on the forum r/StupidFood, one Redditor took offense to the recipe and created a post titled "Rachael Ray thinks pansies, marigolds, fuchsias, bachelor buttons, and sweet peas (or baby carnations?) belong on Pad Thai." Many users agreed with the original poster's incredulity. Replies included: "Edible flowers have been a thing for a long time, but more for salads. This is kind of overdone. We used to eat sheep sorrel raw. Tiger lilies and nasturtiums are also edible, as is honeysuckle," and, "Edible flowers are f****** horrible. Worked in a fancy pants place that overdid them on everything, mostly desserts and things like that. They look nice sure but they're absolutely horrible to actually put in your mouth."
Others took offense to the choice of flowers shown off in the recipe photo. One user commented, "If she didn't drown it in thoughtlessly chosen flowers it could be good. I could definitely see nasturtiums as a garnish on pad Thai; they're colorful and peppery and don't add any floral aroma. Day lilies might be nice too; they're used in some Chinese dishes, like Buddha's delight, and they're also peppery and mild in aroma. Garlic and chive blossoms are also great garnish for savory dishes when they're in season; they taste just like their host plants but look like beautiful flowers. Really, she could have done this so much better, but she's got more money than taste so we end up with this."
Next time you need to garnish a dish, you may want to keep these scathing comments in mind ... or not, if you enjoy a pop of color on your pad Thai!