The Way Queen Elizabeth Prefers To Eat Fruit Is Surprisingly Relatable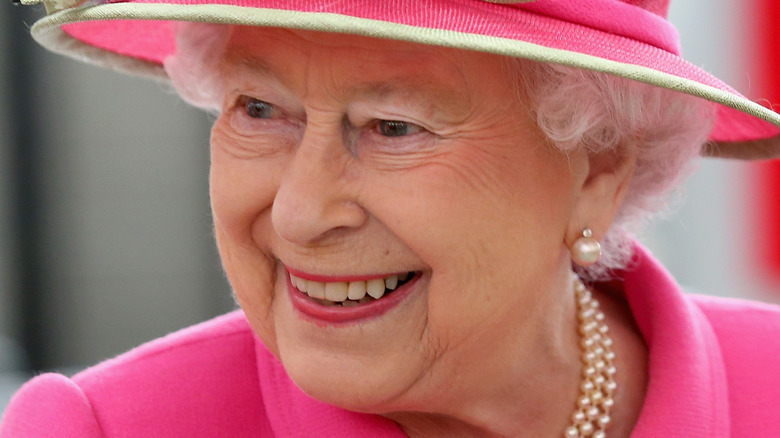 Chris Jackson/Getty Images
Have you ever wondered how posh you are? If you live in a colossal mansion made of solid gold and are chauffeured around in a sparkling horse-drawn carriage, you have the image of a posh person (or, at least, the money).
But to truly achieve ultimate poshness you must follow the traits of a stereotypical English aristocrat. Sipping excessive amounts of tea and pretending to enjoy cucumber sandwiches are both great starting points, but other necessities include a well-spoken voice, wearing a top hat, and peering through a monocle.
Leading the way in global poshness is the British royal family, which successfully combines English sophistication with wealthy pretentiousness to master the ability to be posh. As a head of state, Queen Elizabeth II is inevitably put under great pressure to maintain her constant elegance. However, Hello! reveals that behind closed doors, one of her eating habits is far from glamorous.
Despite her reputation, Queen Elizabeth doesn't always eat in style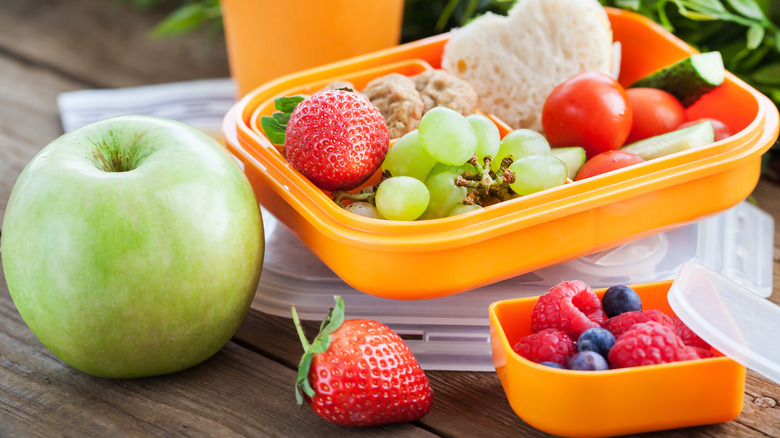 Ekaterina Smirnova/Shutterstock
Now, we're not suggesting that the Queen sneaks out from the back of Buckingham Palace to collect a juicy fried snack from Burger King, but the notion that every meal she eats is served on silver platters by an army of servants isn't true. According to Hello!, Queen Elizabeth enjoys eating out of plastic containers.
Bearing an uncanny resemblance to school-packed lunches, Queen Elizabeth enjoys eating snacks of fruit from plastic containers — regal yellow ones, to be precise (which would appear to be strikingly similar to gold). Reader's Digest notes that the monarch grows raspberries, gooseberries, and apples, but she particularly savors the pleasure of strawberries and peaches.
As well as fruit, HuffPost reports that the Queen uses plastic boxes to serve herself breakfast — which features Kellogg's cereal. Maybe she likes to be serenaded in the morning by the sounds of snap, crackle, and pop.