Paula Deen's Family Breaks From The Norm With This Hot Buttered Rum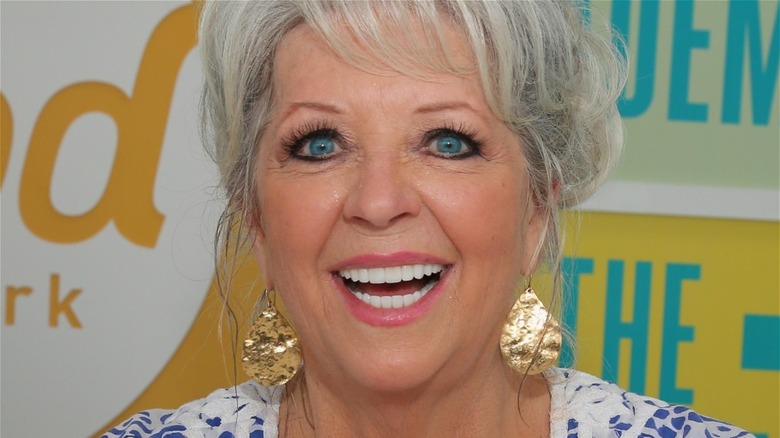 Aaron Davidson/Getty
When it comes to celebrating the winter holidays, Paula Deen has some choice recommendations. According to the chef's website, Deen might suggest a holiday glazed ham, old-fashioned sweet potato pie, and a glass of eggnog for a festive meal. In a recent about-face, however, the celebrity chef showed off a recipe for a new beverage that just might have the power to replace eggnog at family gatherings.
In a recent Instagram post, Deen posted a video demonstrating how to make hot buttered rum, alongside a caption reading, "Our family doesn't drink much, but this Hot Buttered Rum recipe is so delicious and cozy, we may make an exception." The recipe walked through all the steps, starting out by melting butter, combining it with brown sugar and honey, adding a few spices, and combining the final product with rum and hot water. Followers couldn't get enough of the drink and jumped in with comments like, "Yummy treat," and, "I am not even a drinker but I am going to try this." This warm cocktail easily wins people over with its flavor, but it also has a storied history.
What is hot buttered rum?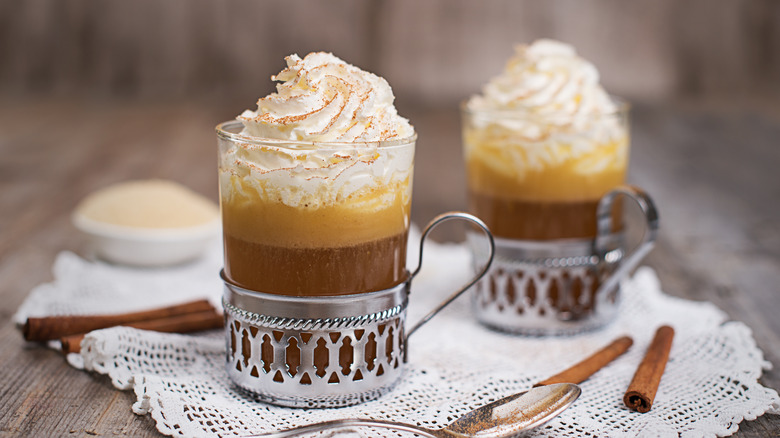 Carletto Photography/Shutterstock
Deen's recipe shared on Instagram closely follows the historical recipe for hot buttered rum, which simply involves mixing together butter, sugar, and spices like cinnamon and nutmeg before topping it off with rum and hot water, per Wine Enthusiast. Some folks like to replace the butter with ice cream or milk, while others switch out the hot water for cider (via VinePair). The drink supposedly dates back to the time of Henry VIII back in the 1500s and really took off in New England under British colonial rule. New England produced a ton of rum, and this liquor most likely entered the drink around this time. As the decades passed, the cocktail dipped in popularity but made a comeback in 1887 as part of "The Bartenders Guide."
If you start to get bored of eggnog this holiday season and need an adult beverage that can warm you up, take a tip from Deen's family and try out their hot buttered rum. With any luck, you might just discover your new favorite seasonal cocktail.