Valerie Bertinelli Laughs At Her 'Bad Acting' In This Funny Outtake Video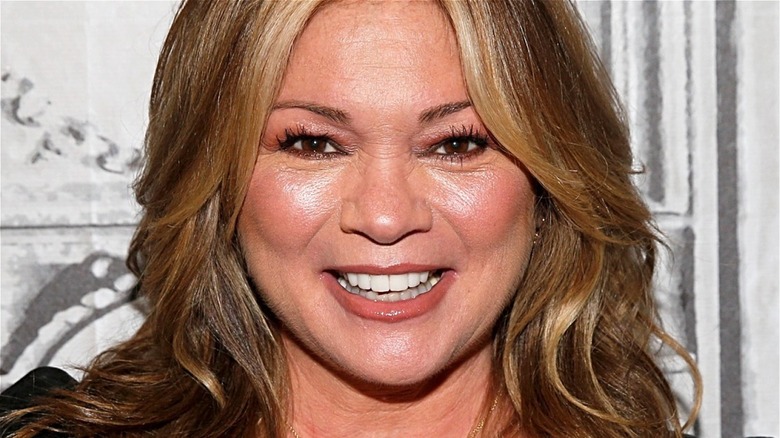 Dominik Bindl/Getty
We may receive a commission on purchases made from links.
Nostalgia flooded over Valerie Bertinelli when she stumbled upon a TV Land blooper video from "Hot in Cleveland," the sitcom on which the "Kids Baking Championship" host starred from 2010 to 2015 (via IMDb). "OMG! I remember this day so clearly!" she wrote on Instagram as she shared a video with her fans and followers. "I miss these ladies so much."
In the video, Bertinelli's character, Melanie Moretti, is opening a shoe box when Wendie Malick's character, Victoria Chase, who owned the shoes originally, comments on how the last time she saw them was on her wedding day. Suddenly, Moretti exclaims that there is a note inside it. Well, Moretti is supposed to. Instead, she first squeaks, "Ah! It's a note," before commenting, "That was so bad." The audience descended into laughter and someone audibly commented, "Hannah, meet Montana."
So, they tried the scene again. But frazzled by the first failure, Bertinelli breaks character a few times before the others start to struggle with the exchange as well. All seemed to enjoy the silliness though, especially the live audience.
Indeed, the commenters enjoyed the silliness just as much. When they weren't commenting on how much they missed the show, a few wrote messages, including, "What a great laugh I just had watching this! I needed that! I loved that show so much," "I loved this show and the bloopers are the best," and, "It looks like all you ladies had the best time."
But what was in the note?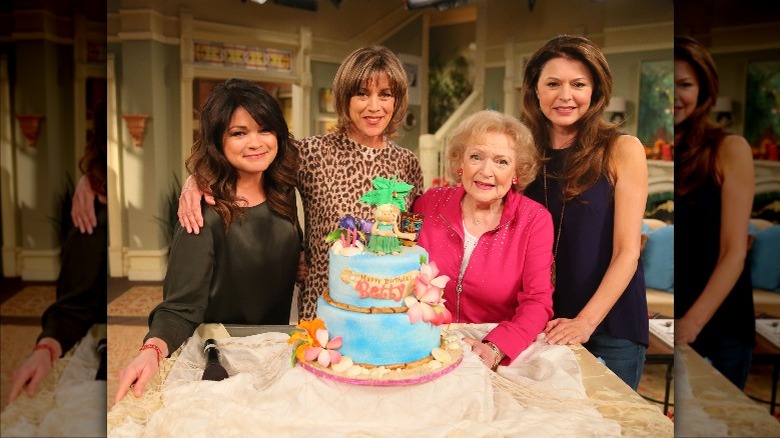 Mark Davis/Getty Images
The only irritation seems to be more directed towards whoever edited the bloopers than the mistake itself. On YouTube, where TV Land originally shared Valerie Bertinelli's laughing bloopers, some people grew annoyed that they could never find out what the note in the shoe said. "We're never going to find out what that note said, are we," the one person not falling over with laughter asked.
Well, after some digging, it is confirmed that the scene is from the second episode of season 5: "Surprise!" The episode, which you can watch on Amazon Prime with Paramount+, takes place after Wendie Malick's character's husband, Emmet, escapes from prison. In the fourth season, he was put away for tax fraud. But somehow he got a note into the shoe, promising Chase that he would be with her soon. It said, "My darling Victoria, if this reaches you, know that I am safe and that I love you. I have a plan and will contact you soon. We will be together again. From your devoted husband."