The Real Reason California Is Suing Walmart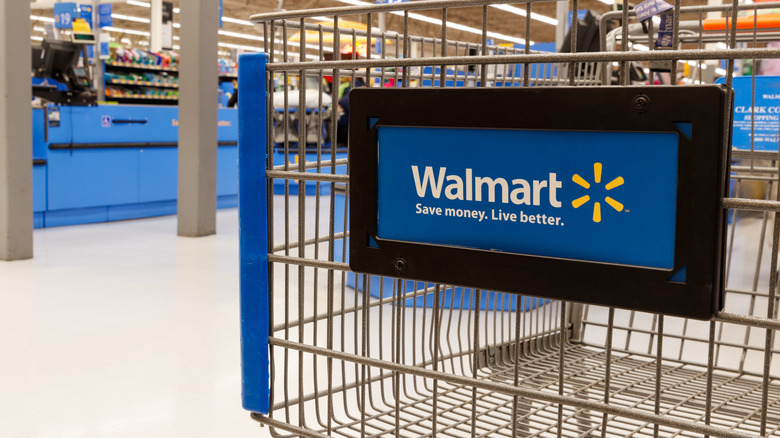 Jonathan Weiss/Shutterstock
The state of California claims that items such as alkaline batteries, bug sprays, aerosol cans, and poisonous cleaning supplies are among 159,600 pounds of hazardous waste making their way from Walmart's trash compactors into the state's landfills (per CNN Business). According to The Los Angeles Times, the waste is actually generated in-house, by Walmart stores, pharmacies, car repair centers, and used phone collection services. 
The state is saying that it's had enough and is suing Walmart for an unspecified sum for consistently dumping all that waste, which, per CNN Business, is equivalent to more than one million items every year. Dr. Meredith Williams, the California Department of Toxic Substances Control director, shares that "Despite repeated enforcements against Walmart over the past two decades, it consistently — and knowingly — fails to comply with California's environmental protection laws." 
In the official complaint filed by State Attorney General Rob Bonta, along with the district attorneys for 12 counties, it's stated that Since February 2015, Walmart has been illegally disposing of toxic waste. Bonta shared in a press release, "When one person throws out a battery or half-empty hairspray bottle, we may think that it's no big deal. But when we're talking about tens of thousands of batteries, cleaning supplies, and other hazardous waste, the impact to our environment and our communities can be huge."
Walmart has been accused of illegal dumping in the past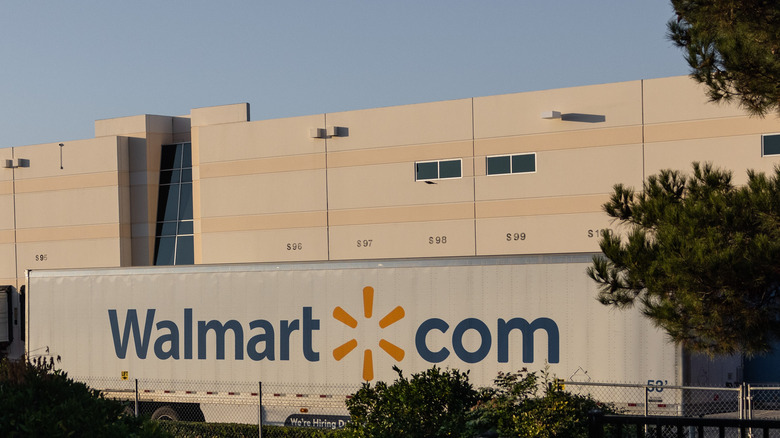 Bloomberg/Getty Images
While the state says that Walmart has been illegally dumping for years, the company is crying foul, claiming that California officials are being unreasonable. Walmart spokesman Randy Hargrove says, "We have met with the state numerous times and walked them through our industry-leading hazardous waste compliance programs in an effort to avoid litigation. Instead, they filed this unjustified lawsuit," (via NPR).
According to CFO, Walmart doesn't have much credibility in California, as the state's Attorney General's office has already received a $25 million settlement in 2010 for the same thing. An investigation five years later, in 2015, revealed Walmart's dumping habits didn't change, in spite of the multi-million dollar fine. Per NPR, since 2015 California investigators have inspected Walmart trash compactors 58 times and continue to find hazardous and medical waste, as well as confidential customer information.
Walmart plans to fight the "unjustified" lawsuit, as spokesperson Jacquelyn Cook states, "We intend to defend the company" (via The Los Angeles Times).