Gordon Ramsay Is Returning To Hot Ones, And TikTok Is All For It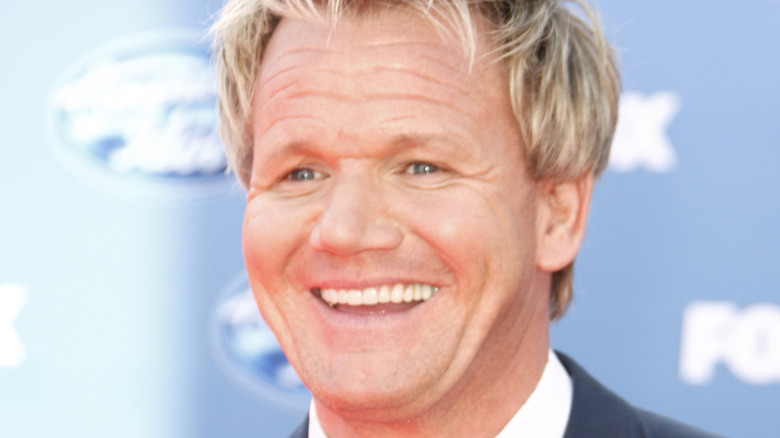 Joe Seer/Shutterstock
Gordon Ramsay is a glutton for sauce-related punishment, it seems. The celebrity chef is heading back to "Hot Ones," the show where guests sample obscenely hot sauces featuring ingredients like Ghost Peppers, Carolina Reapers, and other peppers with terrifying names worthy of their intensity.
"This Thursday....I'm back on #HotOnes on @Firstwefeast ...And #santa (aka me) has a bag full of tricks," Ramsay posted on TikTok, along with a sneak peek video. In the video, he has presumably ingested a ferocious sauce, and says that he feels like it's "burning a new ring" on his rear end (and uses rather colorful language in the process). Ramsay also refers to himself at one point as "Fat Santa," and teases that he has surprises in store for his appearance on "Hot Ones 2.0."
The people have spoken (via TikTok) in response to this announcement, and the consensus is that everyone's pretty "fired up" to see the sometimes foul-mouthed Ramsey back for another round with the hottest sauces in the world.
Fan reaction to Gordon Ramsay on Hot Ones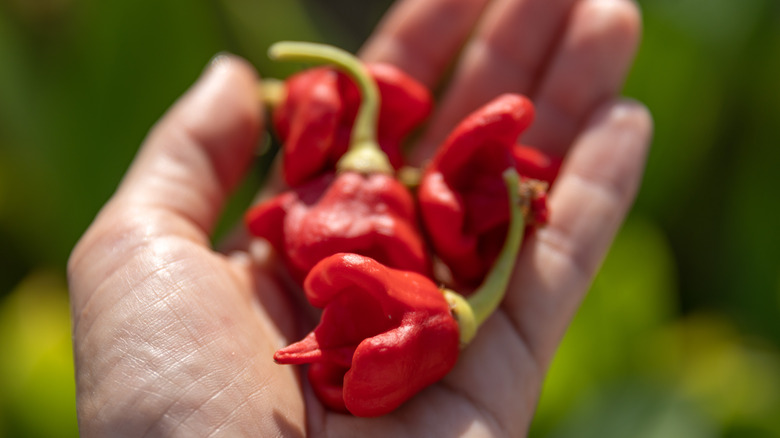 Tanya Kalian/Shutterstock
Shared only a day ago, his TikTok post already has nearly 175,000 likes and hundreds of comments, so it's safe to say that Ramsay's star factor is still firmly in place. "Yessss!! By far my favorite one to watch! I can't wait," said Alexandra Marie. User beckys759 echoed the sentiment, noting that Ramsay's first appearance was her favorite. Dan Baranowski731 is ready for this repeat appearance by Ramsay, saying: "Long live the greatest chef on planet Earth."
Other fans offered challenges and tips for Ramsay's "Hot Ones" appearance, though. Daniel Cai dared him to do it "without a sip of any liquids." As for his "ring of fire" concerns, user onehitwonder BOOM suggests using a toilet roll that has been stored in the refrigerator to literally take some of the sting out.
Fan Tiara Harley might be something of a hot sauce prophet, as she wrote that she "can't stop screaming!!!!" Something tells us Ramsay might be saying the same after ingesting a couple of these scorching hot sauces.