The Christmas Tree Tradition Trisha Yearwood Always Follows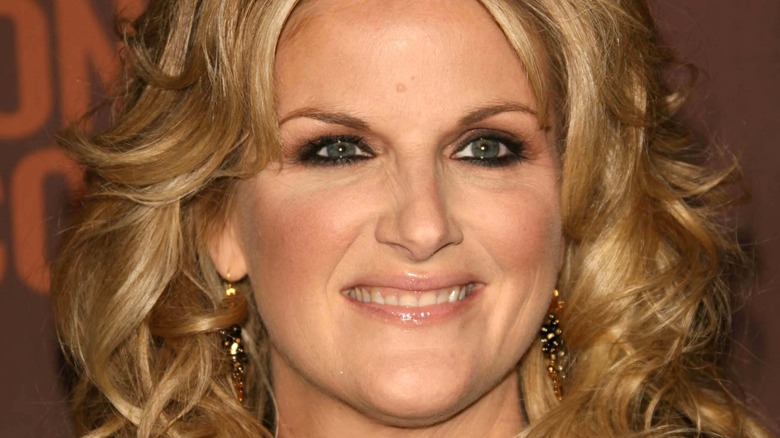 s_bukley/Shutterstock
As a successful country singer, actress, producer, and Food Network star, Trisha Yearwood, is unsurprisingly busy (via IMDb). Who would have thought that after a long career belting out tunes she'd have her own cooking show, highlighting all things Southern. Married to equally famous country singer Garth Brooks, Yearwood is used to sharing the spotlight and understands everything that comes to fame, fortune, and being on the road for tours. Brooks had three daughters — August, Allie, and Taylor — who Yearwood loves being a stepmom to, despite her busy work schedule, according to Closer Weekly. 
During the holidays, Yearwood admits that Thanksgiving is hectic, as she hosts plenty of friends and family in what she calls a "misfit Thanksgiving;" but when it comes to Christmas, things are a bit more calm and mellow, as Yearwood and Brooks have family living in different states, per Good Morning America.
Although his daughters are now grown up and living in different places, there is one Christmas tree tradition the household is sure to follow every year.
This family waits to celebrate Christmas with this tradition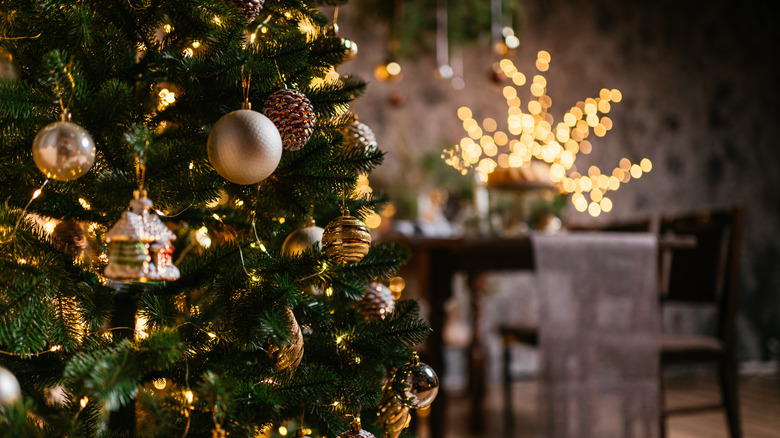 irinaneva/Shutterstock
For some families, it could be building gingerbread houses or baking and decorating Christmas cookies, or maybe going for a car ride to admire the holiday decorations in different neighborhoods. But for the Yearwood-Brooks family, the one tradition that they always follow each Christmas is wait until everyone is together to decorate the tree, according to Good Morning America. Yearwood told the outlet, "We decorate the tree together. Now that they're grown and living in different places, we still make it that the tree doesn't get decorated until we're together."
This tradition of decorating the Christmas tree sounds lovely, and likely brings up a lot of fond memories for the family. And if you're wondering just when they get around to decorating the tree (especially as they have to coordinate five different people's schedules) Yearwood shares it's possible their tree is in the living room, sans decorations, for most of December. The star told Good Morning America, "it might go up and be bare for a week or two until we can get everybody together, and we'll make sure to do that."
For this famous family, it's not about having the tree decorated all of December, but about what the tree represents — coming together as a family and enjoying time with each other.