How Much Money Starbucks Could Actually Make From Holiday Gift Cards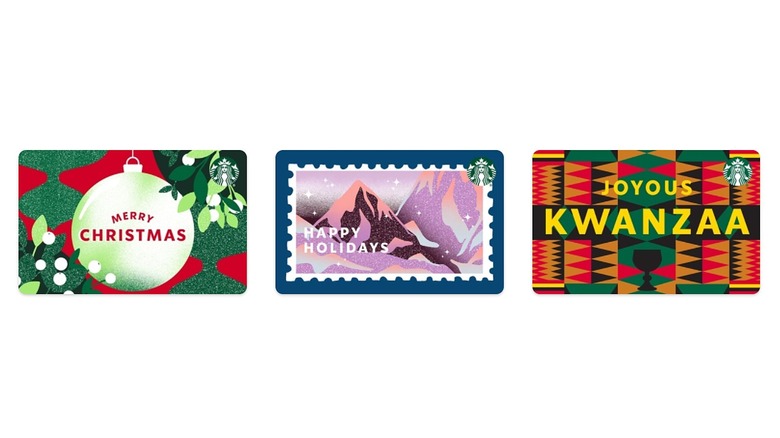 Starbucks
You might be one of many who never ends up using gift cards. Back in 2020, CNBC found that consumers end up sitting on $3 billion worth of gift cards each year, and as a result, companies end up making a good deal of money on these items. Experts call this leftover money "breakage," and back in 2019, Starbucks claimed $140 million in breakage at the end of the year.
According to Restaurant Business, Starbucks now looks to make even more money from selling gift cards. The company expects to sell $3 billion worth of the cards during the holidays and expects to sell the most on December 23. Only time can tell how much breakage comes as a result of these massive sales, but Starbucks can definitely take advantage of these numbers. Last year, the company reported $164.5 million, and with an upward trend this year, the company might expect to keep pushing its profits even higher. In addition to acting effectively as interest-free loans, the reloadable gift cards also have the power to entice customers back to the restaurant to recharge the card and keep buying habits up. In addition to physical cards, some buyers also plan to trade digital gift cards, ensuring even more people can have the chance to grab a Frappuccino or latte this holiday season.
How Starbucks gets the most back from gift cards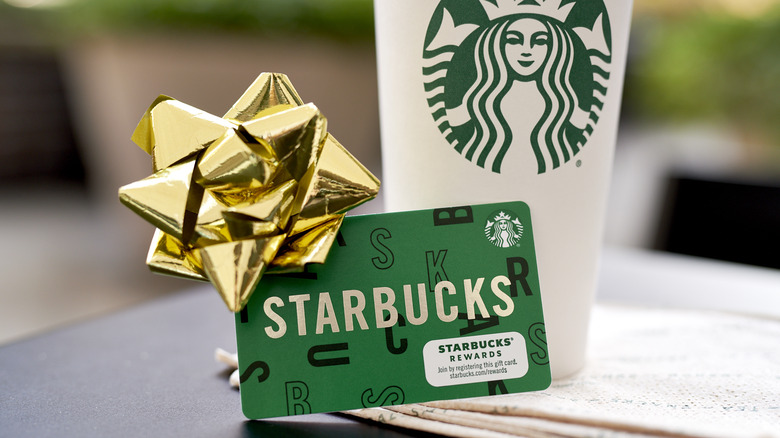 Bloomberg/Getty Images
From a profit-driven viewpoint, Starbucks should always make a bit of money back from gift cards. According to Investopedia, many buyers don't use every penny included on a gift card, and that change can add up. Others fail to use the cards quickly enough, and if the card has an expiration date, the holder of the card loses money. Restaurant Business also reports that Starbucks proves particularly successful in pushing these gift cards towards consumers thanks to the amount displayed throughout the store. The copious amount of cards placed in easy-to-see locales in the restaurants helps customers make the choice to purchase some.
While it might seem like gift card purchases don't make a ton of money for a company, Starbucks found a way to maximize their profits via breakage on these presents. Only time can tell how much they will actually make this year on these items, but if past sales can predict the future, the chain should plan to easily make over $100 million in profits on these items alone.