Hy-Vee Is Expanding Eastward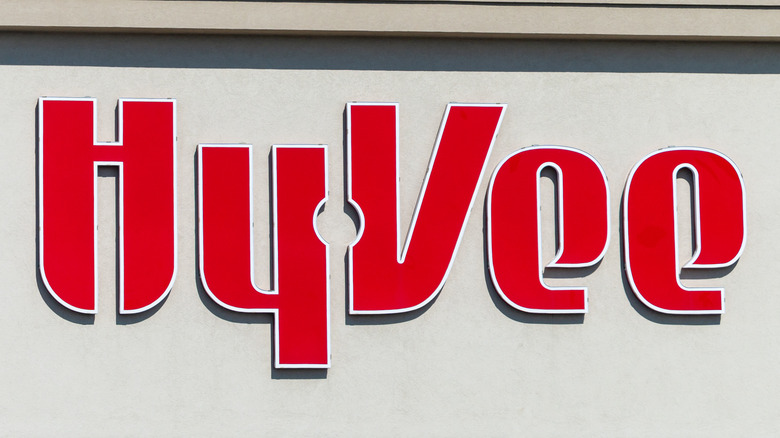 Ken Wolter/Shutterstock
If you live in the Midwest, or if you've ever visited the area, then chances are you've been to a Hy-Vee. This regional grocery store chain is as beloved as its counterparts across the country — like Hannaford in Maine or Wegmans in New York. But, if you've never heard of Hy-Vee before, you'll want to get up to speed since the brand is starting to expand — and a location may be opening up near you soon.
Hy-Vee recently announced plans for expanding the store's reach, the first time it's done so since 2009 (via Eat This, Not That!). The company — which currently has 250 locations in the Midwest — has eyes on four new states, including Alabama, Indiana, Kentucky, and Tennessee. In total, Hy-Vee plans to open 21 new stores in these areas with plans for the project to be completed by 2023. So, if you live in these regions, get excited because Hy-Vee isn't just any old grocery store.
What's so great about Hy-Vee?
Hy-Vee has a lot to offer, as shoppers in Illinois, Iowa, Kansas, Minnesota, Missouri, Nebraska, South Dakota, and Wisconsin already know well. While we don't know exactly what the newest stores will look like, some of the brand's more recently opened stores have offered onsite restaurants like Wahlburgers and Starbucks, as well as amenities like nail salons, floral shops, banks, and even a DSW, per Eat This, Not That! Hy-Vee has also made headlines for things like making the world's largest serving of pancakes, a feat meant to serve a local food bank, that made it into the Guinness Book of World Records.
The company doesn't just operate traditional grocery stores, either. They also have Fast & Fresh convenience stores that offer more upscale snacks than you'd usually find at quick stops, as well as Dollar Fresh grocery outlet stores, and HealthMarket, a health-focused grocery store, per the brand's website. Basically, whatever you need, from fast snacks to kombucha to cookie making supplies, you can find it at Hy-Vee. Still skeptical? Don't just take our word for it — Hy-vee was rated the 2nd best grocery store in the country in USA Today's 10 Best Supermarkets Readers' Choice list in 2021 (per a press release on the official website).