Inside The Hotel Platform Aimed At Vegetarians And Vegans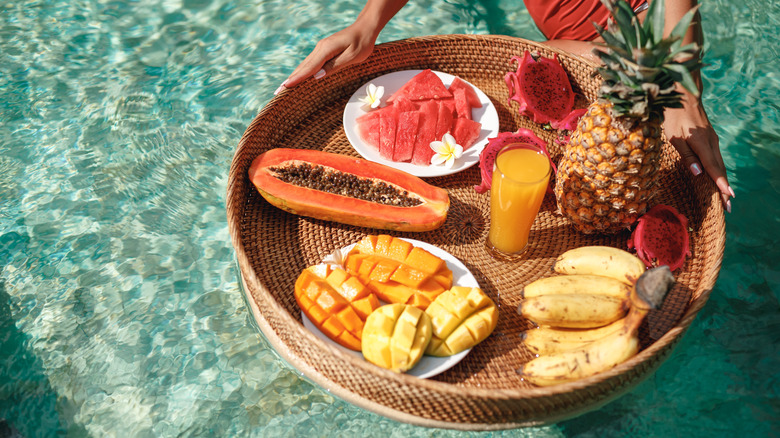 PhotoSunnyDays/Shutterstock
Travel planning can get stressful when it's time to start picking lodging and hotels, especially for people with a vegan or vegetarian diet. It can be hard to know if the hotel will have the food you need if things like descriptions and menus are in another language, or if that information isn't clear online. This is where VeggieHotels comes in: It's an online database of hotels, B&Bs, and other lodgings all over the world that are prepared to host vegan and vegetarian guests.
Some of the listed hotels even offer accommodations for other diets, including gluten-free or lactose-free foods, according to Go World Travel. It was founded in Berlin in 2011 by travel writers Thomas and Karen Klein and IT pro Peter Haunert to make it easier for people to find accommodations that met their needs (via Media News Releases). All three founders are vegans, according to the VeggieHotels website, so they knew the struggle when looking for destination lodging and have sought to make it a bit easier for people everywhere to find the perfect home away from home. But what is it like to use the platform?
Inside the VeggieHotels platform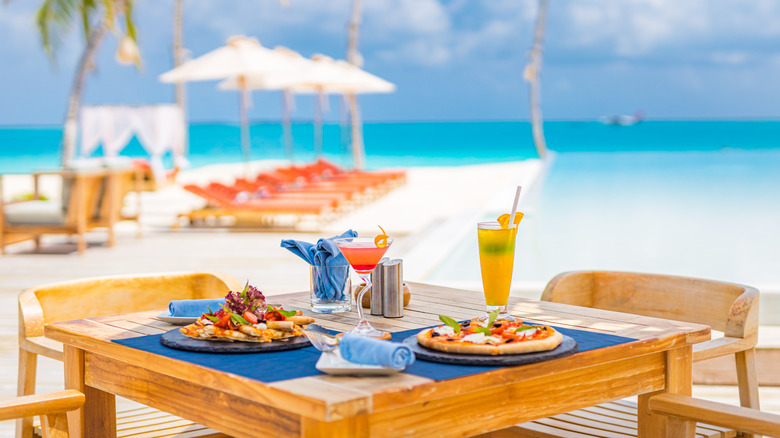 icemanphotos/Shutterstock
Using the VeggieHotels platform is as easy as conducting a simple search. On their website, users can select several different filters to search the database for the exact type of lodging they're looking for, from 5-star hotels to cozy cabins. The search can be narrowed by specific country, and the database includes hotels in over 60 countries around the world. Prospective guests can also narrow their search using categories like 100% vegan, organic, pet-friendly, and budget-friendly. The listings are also sorted by amenities like yoga, hiking, and winter sports. Once you've explored and found a listing you like, you can put in a booking request or book directly with the hotel.
For anyone who keeps a vegan or vegetarian diet, VeggieHotels offers a one-stop-shop for trip planning. If you want a peek at what the hotels in their database have to offer, they post drool-worthy glimpses of raw vegan confections, millennial pink modern kitchens, and breathtaking city views from locations worldwide on Instagram, which will appeal to vegans, vegetarians, and omnivores alike.