Burger King's New Value Meal Is Only $5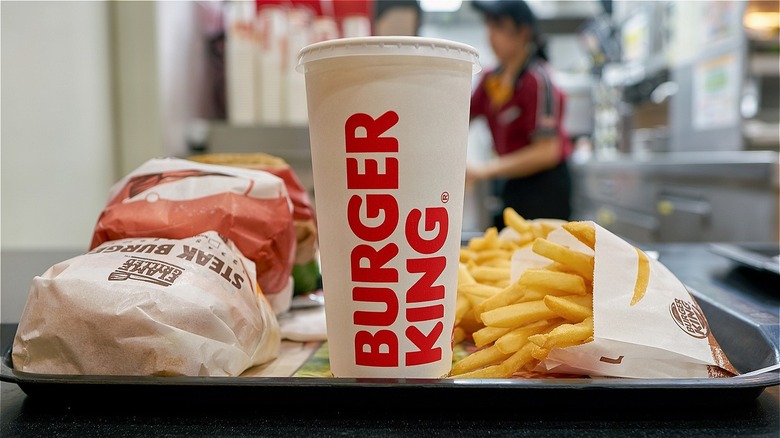 Sorbis/Shutterstock
Burger King plans to enter the new year with a whole new way of operating. According to USA Today, the fast food chain plans to overhaul their menu and cut out several items in order to increase efficiency, particularly in the drive-thru. Since this summer, the chain has also embraced new digital options, including more modern ways to order food, and they remodeled their restaurants in order to stay competitive in the market — one that they are currently falling behind in, according to Eat This, Not That!. And now, the next series of changes may be more value, as the King plans to roll out a new value meal to the tune of $5.
According to Chew Boom, the $5 Your Way Value Meal at Burger King includes a Double Whopper Jr., 4-piece chicken nuggets, small french fries, and a small drink. This limited-time offering hits participating locations today, December 30, and the $5 price tag might vary slightly based on location. The chain hasn't announced how long they plan to keep this deal going, but hopefully it's for the long-haul as that's one of the best deals you can get at a burger spot right now.
This new value meal is a true Burger King feast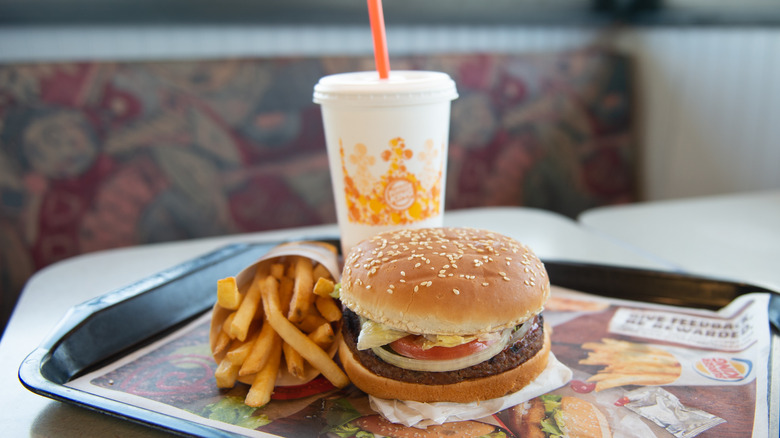 Michael Thomas/Getty Images
Keep an eye out for this deal in your area, but also expect to potentially pay a bit more depending on where you live. The Fast Food Post reports that some Burger King locations plan to offer the Your Way Value Meal for $6, though that's still a great deal as the meal comes with a 4-piece chicken nuggets, small french fries, a small drink, and a Double Whopper Jr., which comes with two flame-grilled beef patties, tomatoes, lettuce, mayonnaise, ketchup, pickles, and white onions on a sesame seed bun.
If you've been craving a brand-new Burger King menu addition, this meal has your name all over it. Just make sure to get a move on and grab this deal while you can. The chain hasn't announced any plans to keep the Double Whopper Jr. on menus after this promotion comes to an end, and this deal might be one of the few opportunities to snag this item for yourself.