Giada De Laurentiis Swears By This 2022 'Feel-Good Cleanse'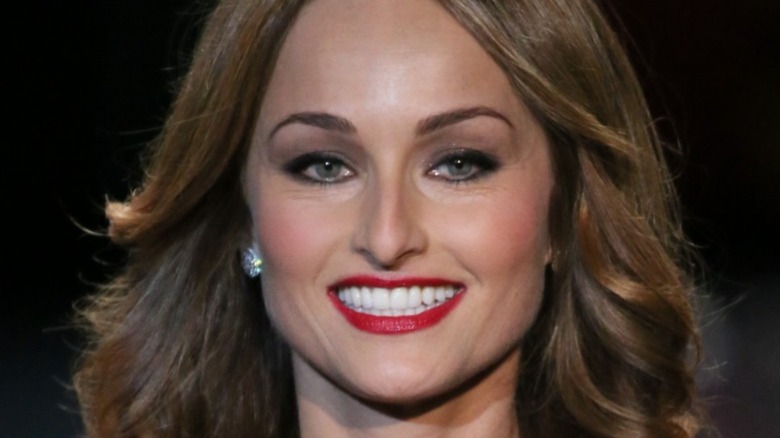 FashionStock.com/Shutterstock
To kick things off on a healthy note for 2022, celebrity chef and Food Network star Giada De Laurentiis recently shared to Instagram her 2022 "Feel-Good Cleanse," which includes "loads of great recipe ideas that are chosen to make us all feel better in one way or another: feel-good foods that make your gut happy, non-dairy or gluten-free recipes for those with sensitivities, recipes at the intersection of comforting + nutritious and more."
This has become an annual tradition for De Laurentiis, who has started off each of the last few years with a different cleanse and set of recipes: 2020 was the year of the "Whole Food Cleanse" while 2021 brought the "Clean Eating Reboot." The recipes can be found on her Giadzy site. What makes this "cleanse" different is that it's not too restrictive. In fact, her feel-good cleanse offers more than 50 recipes across six different categories, including recipes with plenty of veggies, dairy-free recipes, gluten-free recipes, easy and fast recipes, comforting but nutritious recipes, and even a few dessert recipes for those with a sweet tooth.
The 'feel-good cleanse' offers plenty of variety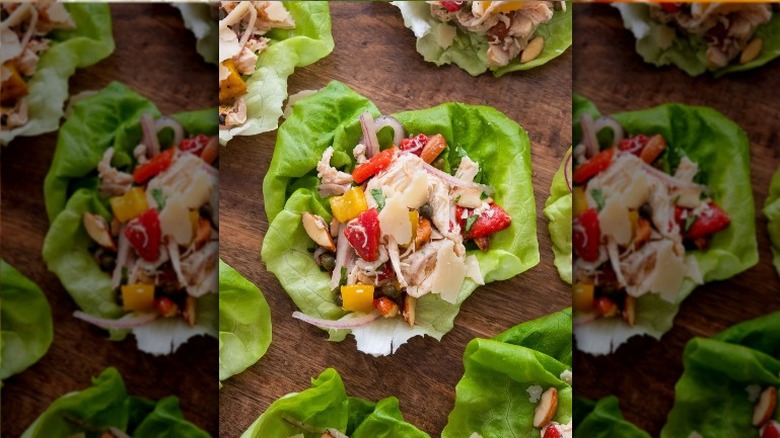 Instagram
As Giada De Laurentiis explains on her website, her latest "cleanse" is meant to help everyone find and feel their best self and is not a "restrictive or challenging diet." Instead, there's enough variety to please different palates, with simple, easy-to-follow recipes that cater for different skill levels in the kitchen. Some highlights include a Pasta With Vegetable Bolognese, Italian Chicken Salad in Lettuce Cups, Sheet Pan Shrimp, Winter Minestrone, and Avocado Chocolate Mousse. Not surprisingly for an avowed chocolate and pasta lover like De Laurentiis, her latest cleanse includes multiple pasta and chocolate dishes (though no chocolate pasta dishes which she has been known to indulge in from time to time, according to Popsugar).
With so many tasty options, you're less likely to feel deprived, which might make this one cleanse that you may just stick with for a while. So, forget those concerning juice cleanses, which actually include health risks like dehydration, low blood sugar, headaches, weakness, and fainting (via Medical News Today), and opt to "feel good" instead. The extensive recipe list also makes it easy to plan your meals, which according to The Healthy, may help you "stick to nutritional guidelines" and may cut down on obesity. Cheers to that!