McDonald's Fans Won't Want To Miss This 2 For $6 Mix & Match Deal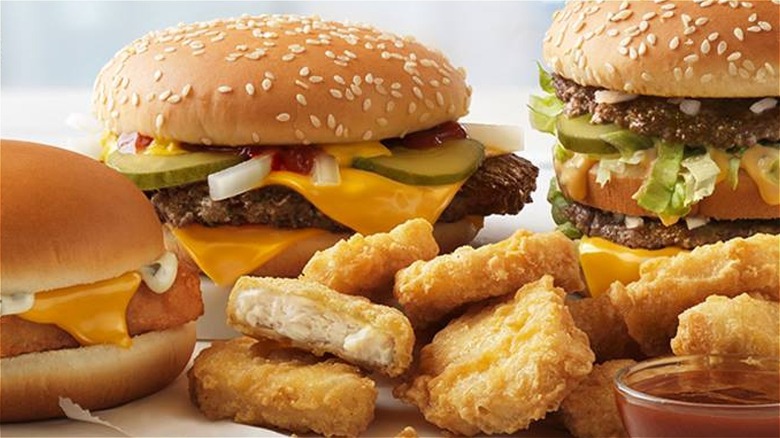 McDonald/Facebook
When you are in need of a quick bite, there's comfort in knowing that a pair of golden arches is never too far away. From the Big Mac to the McFlurry, McDonald's has turned many of its iconic meals into household names, earning itself a shining bright spotlight in the crowded world of fast food giants (take that, Burger King). And let's not forget about the crispy fries that are truly something to write home about. What started out as a BBQ joint in San Bernardino, California (via Reader's Digest) has turned into a conglomerate with over 38,000 locations in over 100 countries (via McDonald's).
Whether you've visited McDonald's at an airport, on a road trip, or on a random night at 3 a.m, almost every person and their mother been there at least once before. Quick, convenient, and relatively inexpensive, it may not win any haute cuisine rewards, but McDonald's has brought many people a small sense of joy and comfort at a moment in need. Because McDonald's is truly the gift that keeps on giving, they are kicking off the New Year with the sweetest of mix & match deals, as noted by Chew Boom.
McDonald's customers can order two fan-favorite entrees for $3 a pop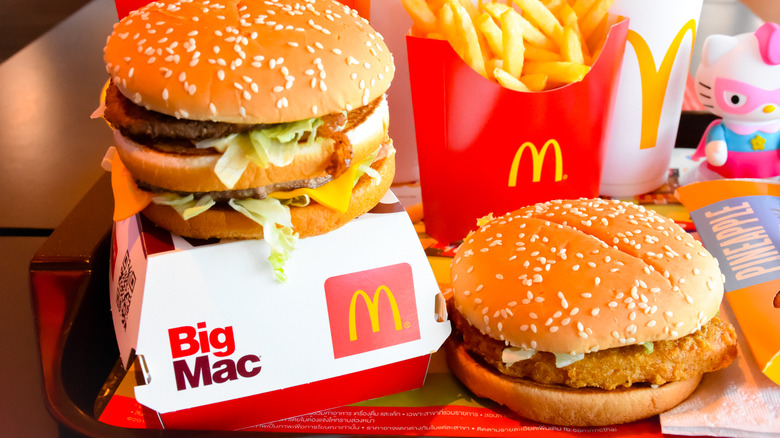 Patcharaporn Puttipon 636/Shutterstock
When it comes to the McDonald's menu, the world is truly your oyster. Whether you are in the mood for an Egg and Cheese biscuit for breakfast or an apple pie for dessert, the home of the Happy Meal truly has it all (via Insider). But sometimes, when you are feeling extra hungry or indecisive, you want to order not just one, but two main dishes. We've all been there — and thankfully, McDonald's gets it. To start off 2022, McDonald's is bringing back its 2 for $6 mix & match deal.
According to Chew Boom, the four menu items included in the promotion are the Big Mac, Quarter Pounder with Cheese, 10-piece Chicken Nuggets, and Fillet O-Fish. That's $3 per entree, folks. Now, the only thing missing is a side of fries to complete your meal. Whether you choose to make the most of this deal by yourself or with a friend, you'll leave this fast food joint with a happy stomach and a happy wallet. Everybody wins!