The Pioneer Woman-Themed Barbie Doll You Forgot Existed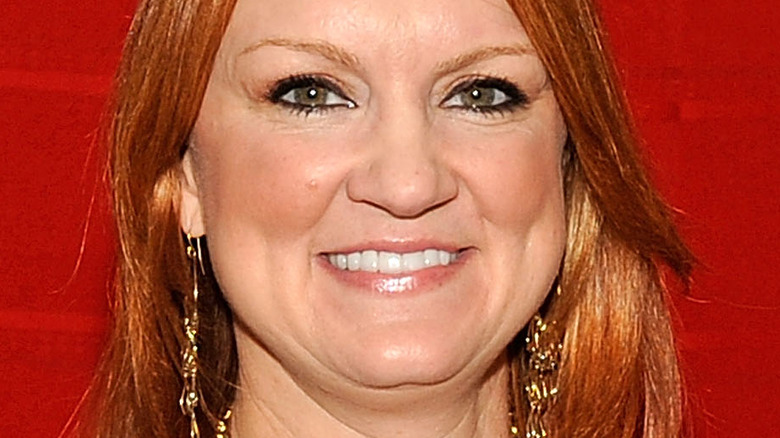 Bobby Bank/Getty Images
When you think of Barbie, you think of the accessories, the Dreamhouse, and... homemade biscuits? If that last one triggered a record scratch in your brain, you're not alone. And yet, it is surprisingly true that Mattel once designed a Pioneer Woman-inspired Barbie.
The Pioneer Woman, of course, is Ree Drummond, the cookbook author and Food Network star, who initially found fame with her Pioneer Woman blog. In many posts, Drummond has shared that she hadn't anticipated moving back to her home state of Oklahoma, let alone living on a huge ranch with her husband — but life surprised her.
She probably also never imagined that her little food and lifestyle blog would become a sprawling international brand, one notable enough to make her a viable crossover star in Barbie world. Although the doll is no longer available, it once retailed at Walmart and included — shocker — all of the country-style accoutrements you'd find in Drummond's real life kitchen. Let's revisit the Pioneer Woman Barbie in all its boot-scootin' glory.
You can have your own Pioneer Woman Barbie kitchen
In 2018, Mattel designed a Barbie based on Ree Drummond, with red hair, dressed in blue jeans and a floral shirt, and, of course, cowboy boots. In fact, she had to talk to the designers because they initially gave the doll version of her sneakers and a T-shirt, which didn't quite fit her image, according to Delish. 
It's not only the doll fans were able to purchase, but Drummond's entire mini-kitchen, too. (The Pioneer Woman without a kitchen just wouldn't be quite the same, would it?) The Pioneer Woman Barbie set even includes mini kitchen gadgets, such as a cast-iron skillet. "The cast-iron skillet makes me smile, because you have this bright, colorful kitchen and a black skillet," Drummond told Delish. "Everything may change, but a cast-iron skillet will never change."
And if you're wondering what Drummond thinks about having a Barbie doll inspired after her, she told Delish: "I hope [the playset] makes people smile, whether they give it as a gift to their daughter or granddaughter or if kids see it." It's not every day that your favorite TV personality is recreated as a Barbie doll, and what better way to show your love for Drummond and her iconic kitchen?