Sunny Anderson's Excitement About Donuts Is Something We Can All Relate To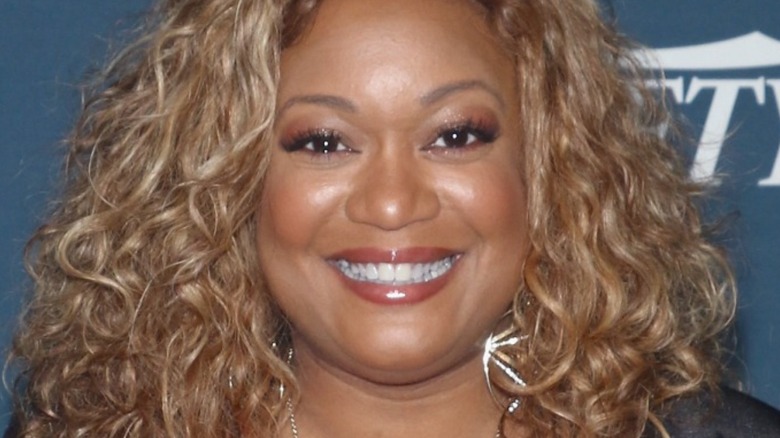 Jim Spellman/Getty
Here's a hot take to discuss with your foodie friends: Donuts are the superior of all ring-shaped foods. Sure, bagels are delicious, and onion rings are arguably one of the greatest bar foods around. Still, there's a time and place for both of those circular snacks, whereas donuts can be consumed any time, anywhere. Whether it's morning, noon, or night, we're sure your taste buds will always thank you for indulging in a few of those sweet rings of fried dough. Plus, Parade reports that in some parts of the world, ring-shaped desserts are seen as good luck, and who doesn't want more of that? 
The mere thought of sinking our teeth into a sugary donut gets us giddy with excitement — something Food Network star Sunny Anderson seems to understand. The celebrity chef took to her Instagram account earlier this week to show off a box of donuts she was given from an undisclosed shop. Many of her 671,000 followers related to her enthusiasm for the scrumptious treats.
Fans of Anderson know which donut they would choose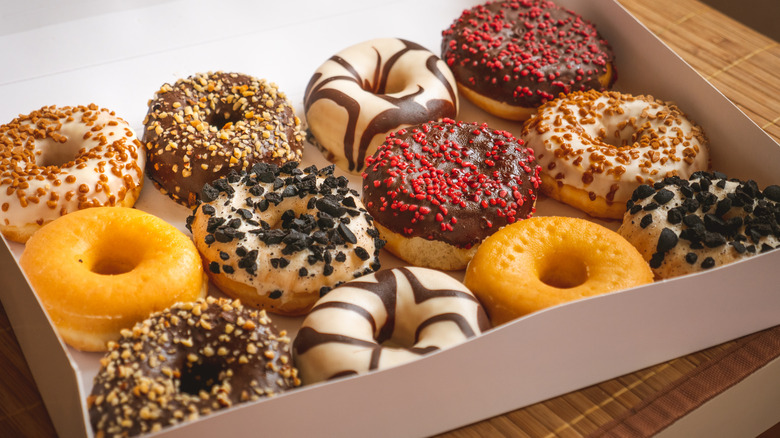 Manuel Barrena/Shutterstock
As if we didn't want to be Sunny Anderson already, the Food Network star gave us something else to envy when she revealed the seriously drool-worthy assortment of donuts she was gifted this week. In her highly entertaining Instagram video, Anderson can be heard singing "One of These Things" from the popular children's show, "Sesame Street," as the camera pans over the box of ring-shaped goodies with various toppings. Eventually, her hand settles on a pretzel-topped donut that was "wearing [her] name."
"Sesame Streetin' on these DONUTS...or is it DOUGHNUTS??" the television personality captioned her post, ultimately deciding that the spelling debate was for another time. "Who cares, which one would you choose?" she asked her followers, who certainly had thoughts on the matter. "I would need the chocolate with coconut," said one fan, while another chimed in, "Save me the one with Fruity Pebbles." Others admitted they would happily scarf down everything inside the box, but one user said they wouldn't be indulging at all. "0, do not like 'em," @navidea1 wrote in a comment that caught Anderson's eye. "Can I check your pulse, sir, ma'am, or non-binary? Cuz...," Anderson said in a response that included several donut emojis. While we can't fathom the idea of anybody disliking donuts, at least that means there are more out there for us.