This Country Has The Least Expensive Michelin-Starred Meals In The World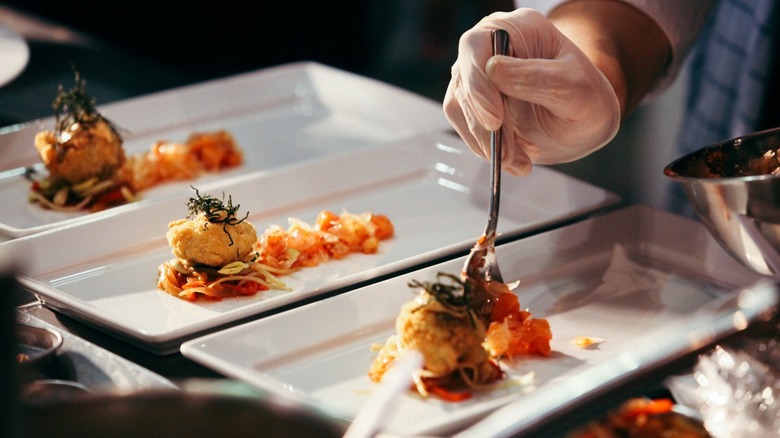 Prarinya/Shutterstock
Ahh, the coveted Michelin star. The celestial badge of culinary honor has turned chefs into royalty and made palaces out of plates. A star so powerful it allegedly reduced the unflappable Gordon Ramsay to tears (via Eater). It is so impactful that chef Andrew Wong compared it to getting married (via Evening Standard). According to the Michelin Guide website, it has grown from a free pamphlet for new motorists in France during the dawn of the automobile in 1889 to a world-renowned set of standards by which restaurateurs, chefs, and those lucky enough to dine out can measure a restaurant's worth.
Today, the Michelin Guide boasts a global directory. It encompasses everything from the often costly three-starred fine dining experiences to the one- or zero-starred restaurants. Establishments that dream of achieving such an elite status one day are sometimes even singled out for how cheap they are in relation to others. As Chef's Pencil points out, with even a single Michelin star comes great responsibility and usually a massive bill at the end of your meal. So where can you get more affordable, two or three Michelin-starred food? Survey says: The place you're looking for is Thailand.
Thailand offers Michelin bang for a Bangkok buck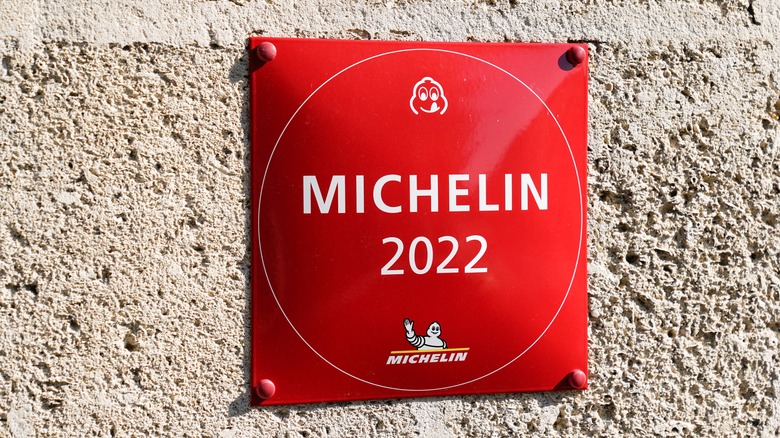 sylv1rob1/Shutterstock
According to Chef's Pencil, which researched the tasting menus of the 450 restaurants awarded two or three stars by the Michelin Guide, Bangkok gives people the most bang for their buck when it comes to a top-notch meal. When all the two- and three-starred restaurants were thrown in a pot, stewed, and served by average tasting menu price, Thailand came out as the most affordable country to dine in a Michelin-starred restaurant. Chef's Pencil notes that in U.S. dollars, the average cost of a tasting menu at a top-rated establishment in Thailand will cost you $173 per person, compared to the $404 you'll need to shell out at any one of the eight restaurants with a two- or three-star rating in Denmark.
Michelin's website currently lists 361 restaurants in Thailand. Establishments that stand out for food quality and value are given Bib Gourmand status (via Fine Dining Lovers). But while there are 26 one-starred restaurants in the country, there are only six — all located in the capital city of Bangkok — that hold two stars. There are no three-starred restaurants in Thailand, which could account for the lower average price. So while Thailand waits for its first three-starred Michelin restaurant, maybe now is the time to book a table at one of the others — since it's still so affordable.