Here's Where Kwame Onwuachi Likes To Dine Out In Washington, D.C.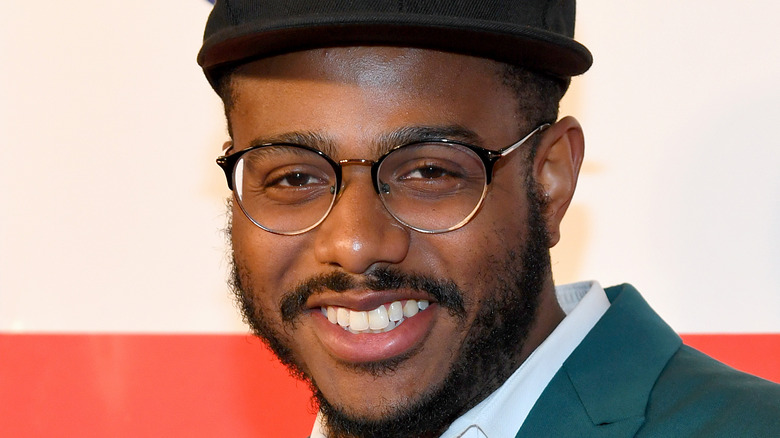 Kevin Mazur/Getty Images
New York-born celebrity chef Kwame Onwuachi has a fascinating backstory. Per The New York Times, he struggled to make something of himself in his early years and was thrown out of college after joining a gang and selling drugs to make extra money. Incredibly, he was able to transform his life in his early 20s and eventually studied at the renowned Culinary Institute of America and started a catering business of his own. He's now a popular TV personality, a published author, and a James Beard Award winner who has appeared on TV shows like "Chopped," and "Top Chef."
In case you were wondering about his own eating preferences, Onwuachi told the Michelin Guide that whenever he wants to grab late-night food, he turns to Chinese food (specifically pork fried rice and chicken wings) from Asian American II in Washington, D.C. And if he's at a brunch, he'll order a plate of smoked salmon or quiche.
There's one restaurant Kwame Onwuachi keeps bringing up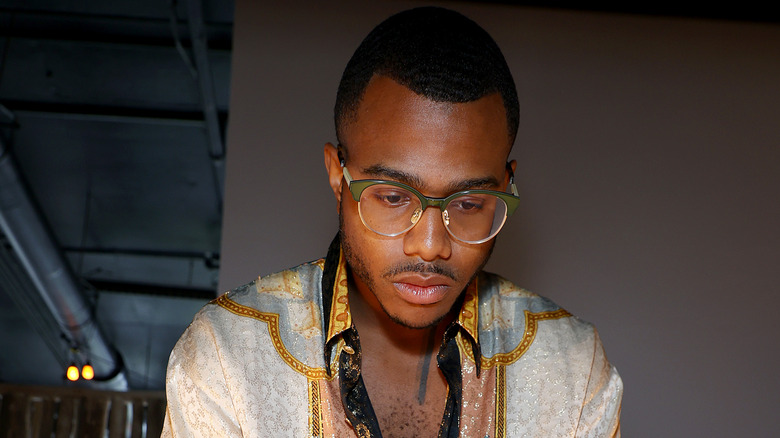 Arturo Holmes/Getty Images
Kwame Onwuachi also told Cuisine Noir that he enjoys dining at Los Hermanos, a Dominican eatery in Washington D.C., because it "reminds him of being in the Bronx where he grew up." The restaurant proudly states on its website that it aims to serve homemade food to its customers and adds, "It's our promise that you will feel as if you're eating right on your mom's table in the dining room."
Expanding on his love for nostalgic comfort food, Onwuachi offered more perspective in an interview with Food & Wine, explaining that he always roots for small businesses like Los Hermanos. He clarified, "The small immigrant-run places are near and dear to my heart, one, because those are the places I like to eat at. Those are the restaurants that feed America, the pulse of America." Wise words, and yet another case for supporting local businesses.