Chrissy Teigen Just Opened Up About Her 6-Month Sobriety Journey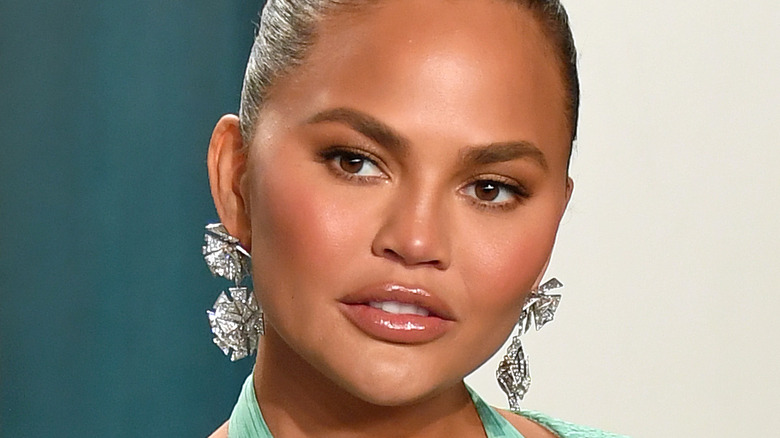 Karwai Tang/Getty Images
In December of 2020, Chrissy Teigen shared with fans that she had given up alcohol, Per USA Today. The model, television personality, and cookbook author said she was inspired by a book that a friend had given her called, "Quit Like a Woman: The Radical Choice to Not Drink in a Culture Obsessed with Alcohol" by Holly Whitaker. Reading the story, she felt encouraged to make a change in her life by giving sobriety a shot, as she was feeling "embarrassed" about her behavior while under the influence, struggling with sleep, and "tired of day drinking."
Since then, Teigen has shared more details about her sobriety journey, revealing on Instagram last year that she "was basically a functioning alcoholic" and would regularly have "multiple double vodka sodas" by herself during the day. Many fans could relate to her story and sent words of encouragement, such as, "Welcome to sober. It's hard and real and worth it," while another fan said, "Appreciate your vulnerability and honesty. Life is tough... but the beauty of not numbing [with alcohol] is being able to feel. To feel good, bad, happy, sad."
Teigen's words are moving fans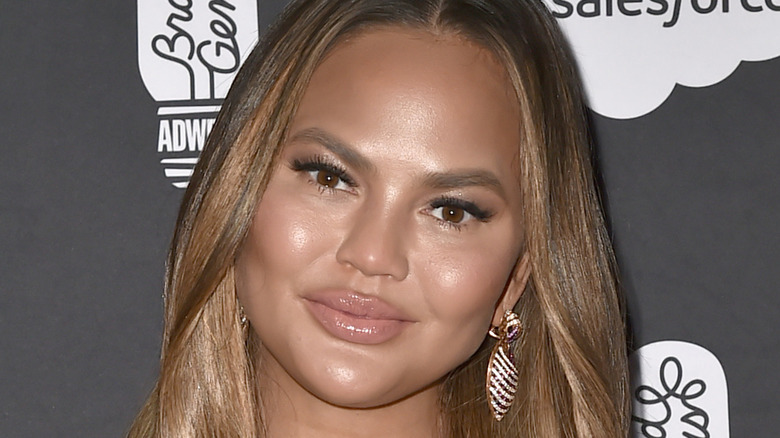 David Crotty/Getty Images
This week, Teigen announced on Instagram that she has not had alcohol in six months. She shared that while her desire to drink has gone away, "time has not exactly flown by," and she'll truly appreciate how far she's come when she reaches a "larger milestone" (her guess is five years). She added that she's not sure if her sobriety journey will be lifelong and much is still uncertain — but she has noticed that she's more energetic, less anxious, and is "happier and more present than ever." To finish the caption, she said, "I look forward to having my full body reset after 1 year, then reevaluating to see my new hopes and wishes for the future! Let's gooo."
Her post has been appreciated by friends and fans alike. Model Brooklyn Decker called Teigen "tough as nails," while actress Octavia Spencer reminded her that six months is a not minor achievement and "is something to celebrate." Teigen's husband, John Legend, wrote an encouraging comment, too: "So proud of you my love." Meanwhile, a fan told Teigen that "every day of sobriety" should be celebrated, adding, "Congratulations on your hard work today, yesterday, and every day!!"
If you or anyone you know is struggling with addiction issues, help is available. Visit the Substance Abuse and Mental Health Services Administration website or contact SAMHSA's National Helpline at 1-800-662-HELP (4357).