Crypto Fans Are Begging McDonald's To Take Dogecoin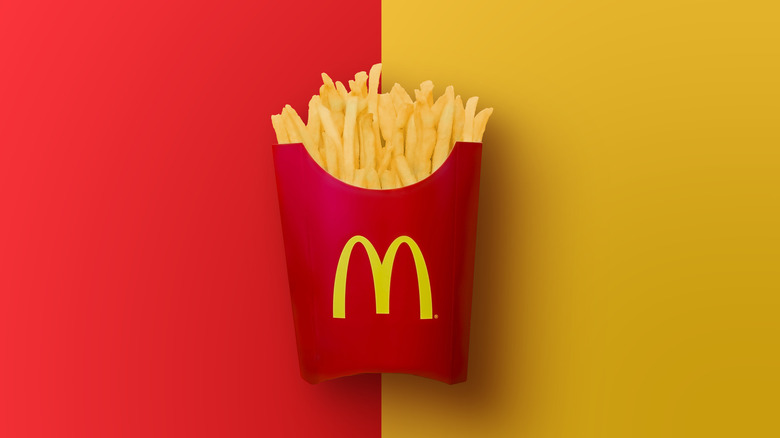 Nixx Photography/Shutterstock
Fans of dogecoin, the cryptocurrency based on the Doge meme (via News 18), grew excited today due to speculation that McDonald's may expand to accept dogecoins as a form of payment. The idea started with a Twitter exchange between the meme coin's co-creator Billy Markus and the restaurant chain's account. Yesterday morning, the McDonald's Twitter team tweeted a picture of French fries offering to respond with a specially photoshopped image to anyone snagging a fry. Markus responded and  McDonald's responded with a picture of the Shiba Inu, a reference to the cryptocurrency.
"Hey #dogecoin fam," the meme coin's co-creator Billy Markus wrote, quote-tweeting the image, "let's make sure this tweet response of McDonald's is their highest engagement one." Presumably, the idea is that if enough crypto-fans engage, McDonald's may see an untapped demographic. One person asked McDonald's if they would consider this, to which the team responded, "We appreciate hearing your interest and continuously evaluate the payments experience." 
All in all, it's a very shaky foundation for a rumor, especially as McDonald's engaged with all sorts of accounts like Twitter, Halo, and unverified private accounts. Still, the dogecoin subreddit exploded into extreme levels of excitement with post after post popping up throughout the day. "I don't like McDonald's food much," one comment reads, "but I would be eating there often until better places in my city start accepting cryptocurrency." 
Cryptocurrencies may still be too volatile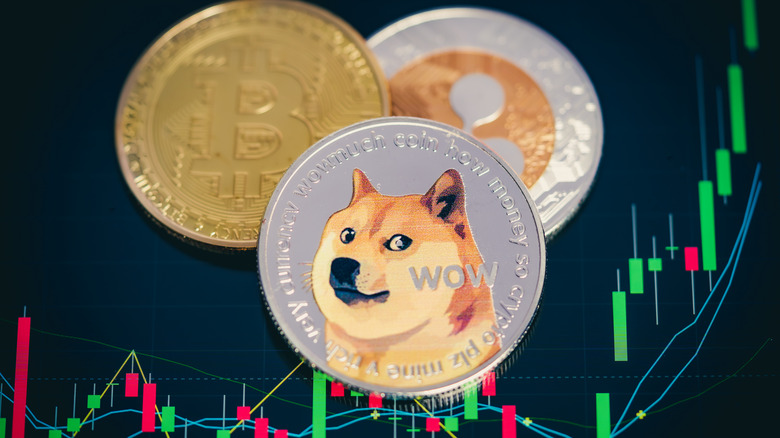 BBbirdZ/Shutterstock
Of course, the excitement could prove warranted. Potentially. Conceivably. In one universe out of many. But even if McDonald's desires to expand its consumer base, cryptocurrencies may prove too volatile for the company to readily accept in place of government-backed tender. 
Part of the issue is some actions taken by Elon Musk. As The Street writes, Musk's outspoken approval of dogecoin as the "people's crypto" set off investment that caused the currency's value to grow by 6000%. It has since dropped again with the occasional spike spurred by Musk-related activities, like when he made Tesla merch available for dogecoin payments. As of writing, Crytponator pegs dogecoin's value at $0.15. Though on January 7, it was only worth $0.07. McDonald's may not want to monitor Musk's moods for the sake of an alternative form of payment.
Proponents would note that these fluctuations are just part of the gains in public trust. So, if McDonald's were to start accepting Dogecoin, it would spike violently again. But more people would trust it, theoretically leading to greater stability in the long run. They don't even need to go wholesale with it. Burger King Brazil began to accept the coin for dog treats in July and later partnered with Robinhood to distribute dogecoin via sweepstakes (per Coinbase). A gimmick would probably win the crytpo crowd over and work towards legitimizing the coin.