Natalie Portman Is Behind This New Vegan Bacon Company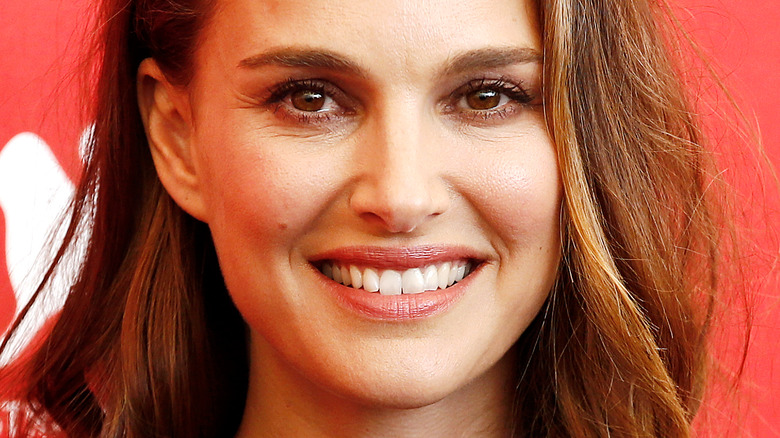 Andrea Raffin/Shutterstock
Veganism's popularity is on the rise. More and more people are expressing interest in following a plant-based diet in recent years, with 2020 marking the highest interest in veganism to date, according to Google Trends report compiled by Chef's Pencil. An increasingly greater number of people are searching for ways to incorporate vegan and/or the similar but different plant-based recipes into their lifestyles, for a number of reasons, including heath, animal welfare, environmental concerns, and more.
It seems likely that this trend will continue, so it is no wonder that more and more companies are looking to expand their plant-based offerings. To help meet this demand, the plant-based market has seen significant growth in recent years, with the rise of new businesses including Impossible Foods, Beyond Meat, Oatly, and others helping catapult the value of the plant-based food market to $29.4 billion in 2020, according to research conducted by Bloomberg Intelligence (via Plant Based News). The same research predicts that the plant-based market will only continue to grow, reaching a whopping $77.8 billion in 2025, and $162 billion by 2030 if it continues at its current rate.
Given this explosive growth, it's not surprising that new companies and new investors — some of them famous Hollywood actors — have jumped head-first into the roaring meat-free market. 
La Vie Bacon launched in October of 2021
One French company, La Vie, broke into the fast-growing industry with its new, innovative vegan bacon. In 2019, founders Nicolas Schweitzer and Vincent Poulichet, previously of 77 Foods, set to work trying to develop the perfect vegan bacon. After over two years of working to develop a plant-based protein that blind taste testers couldn't distinguish from pork bacon, La Vie Bacon was launched in October of 2021, according to Green Queen.
La Vie's new product is made from non-GMO soy protein, sunflower oil, tapioca starch, and LA Vie's specially patented vegetable fat, which may have potential uses in other vegan food products. La Vie delivers a savory bacon experience that contains "33% fewer calories" and "60% less fat" than standard bacon, while also sourcing "over 90%" of its ingredients from Europe, per Green Queen. 
The brand has also successfully partnered with other vegan-friendly brands to bring its bacon to the forefront of menus across France. Along with the French fast food brand Hank, La Vie has sold 1200 La Vie Vegan Bacon Burgers, while its vegan Grilled N'Cheese & Bacon and Certified Veggie Bacon Lover hot bowls have appeared on menus at the chains Furahaa and Pokawa, respectively, according to the Vegconomist.
Natalie Portman is a longtime advocate of a plant-based lifestyle
La Vie has big plans to continue to expand its reach. The company recently announced it raised $28.3 million in Series A funding, per Green Queen. However, La Vie's founders couldn't do it alone. The vegan bacon manufacturer had the benefit of a celebrity name helping support its launch — American actor Natalie Portman, who has long advocated for a more environmentally-friendly plant-based agricultural model.
"American farmers have been really sacrificed at the expense of this kind of corporate model," Portman told Us Weekly in 2018, adding, "Putting millions of animals into small spaces with terrible conditions and having them be sick. And then the human effect of, like, the pollution that it creates and the health problems it creates. It's really hard not to want to change." 
However, Portman is not the only big name to become involved with the vegan company. Other noteworthy figures, including Eric Melloul, the chairman of Oatly, and the CEOs of BlaBlacar, Black Market, and Vinted, have also thrown their support behind La Vie's vegan bacon.