Why Red Lobster Is Partnering With A National Charity For The First Time Ever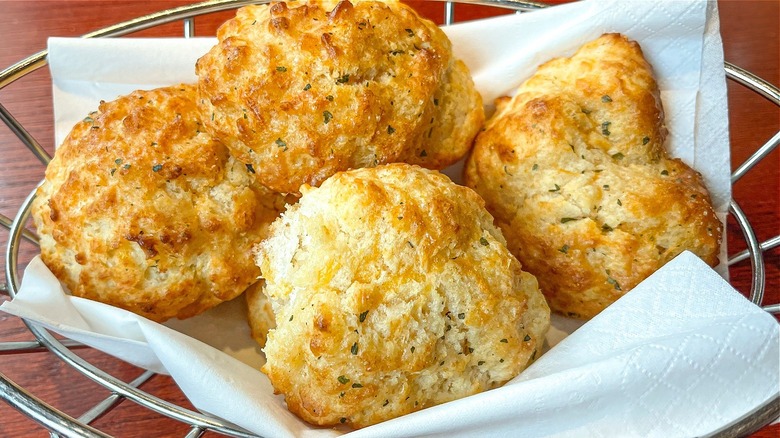 P Maxwell Photography/Shutterstock
Red Lobster has always made efforts to align itself with important social causes. For example, in September 2021, the affordable seafood chain partnered with the World Wildlife Foundation in an effort to source its food in ways that are "traceable, sustainable, and responsible," according to former Red Lobster CEO Kim Lopdrup (via WWF Seafood Sustainability). At the time,  Lopdrup, who has since retired per Red Lobster, explained that one of the company's priorities is environmentally responsible farming and distribution of lobsters with the goal of ensuring an "abundance of seafood ... for generations to come." 
And now there's a new meaningful initiative the brand is getting behind. In a press release issued today, January 24, 2022, Red Lobster announces it's joining forces with Make-A-Wish. "Red Lobster has always had a history of giving back in our communities," new CEO Kelli Valade said in the release. However, what is particularly noteworthy in this instance is that it's the first time that restaurant group has partnered with a national charity on this level, in an effort to provide hope and emotional strength to children facing critical illness (via Wish.org). 
"As a brand our size, I believe we have to do good with what we have, and at the end of the day, what we do is so much bigger than food," added Valade. 
Red Lobster's partnership with Make-A-Wish will do good for kids
Not only is Red Lobster's new partnership with Make-A-Wish (announced via a press release) the first time they've teamed up with a national charity, but it's also noteworthy for how much good the aligned forces will be able to do for those in need, in granting tangible wishes for children dealing with critical illness.
Ever since it was established in 1980, the Make-A-Wish foundation has come to the aid of more than 350,000 children in the U.S., a figure that includes 14,600 wishes granted since the onset of the pandemic, according to the press release, which also states, "The experience can be a game-changer that brings joy and a sense of normalcy back into a family's life."
Explaining the new direction Red Lobster is taking in terms of its charitable ventures, new company CEO Kelli Valade said, "We are thrilled to join with Make-A-Wish to bring the power and passion of our two brands together to do big, meaningful things that bring joy and hope to these deserving children and their families." Valade also took to Twitter to deliver the same message directly to followers in a heartfelt video.