The McDonald's Instagram Controversy Explained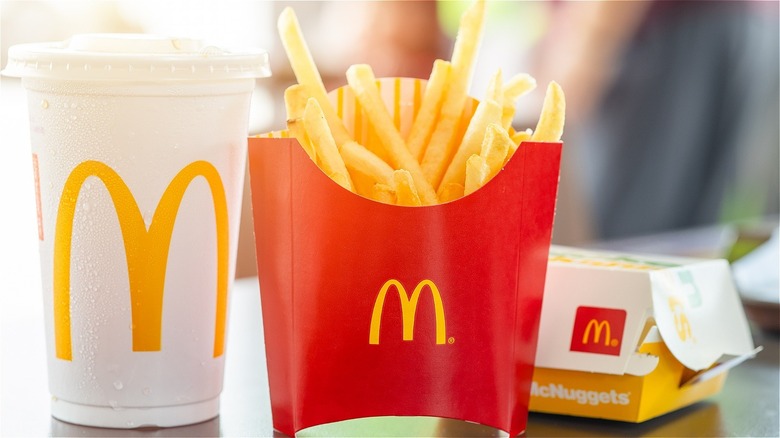 Quality Stock Arts/Shutterstock
McDonald's has come under some scrutiny for its social media strategy — specifically, the way it uses its Instagram accounts in lower-income countries. In December, researchers published a study in the BMJ Nutrition, Prevention & Health journal that compared and contrasted McDonalds' social media advertising strategies across 15 different countries. Their findings were that in poorer nations, McDonald's made more posts, targeted its posts more consistently to children, and offered discounts or deals on food more frequently. The company also put out fewer ads for healthier offerings in these countries.
Researchers did not study a cause-and-effect relationship between these ads and the diet of the people in these countries. However, they believe the findings are cause for concern because the disparities in these advertisements could "exacerbate healthcare issues in the most vulnerable countries in the world." McDonald's responded to the news in a statement sent to Fast Company, saying that the study "is not an accurate representation of our social media content globally." It added that the chain "takes seriously how our brand engages with our youngest customers."
McDonald's has targeted kids before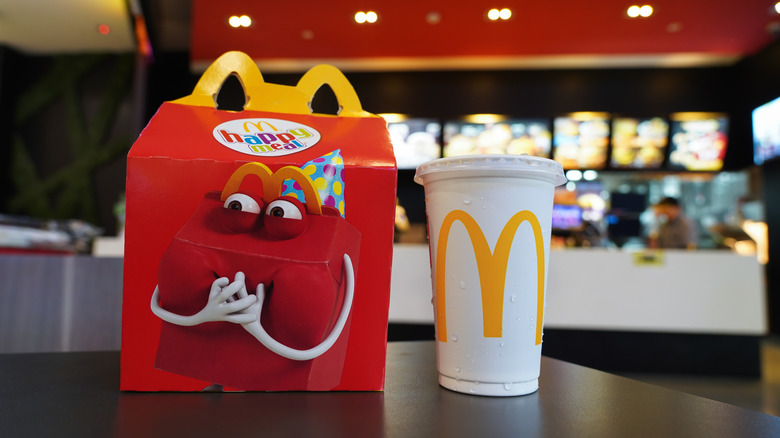 NP27/Shutterstock
This isn't the first time that McDonald's has come under fire for targeting kids in its advertising. As found by a 2017 Dartmouth study published in the Cambridge University Press, the global fast food chain "accounted for almost three-quarters of TV advertising exposure," much of which is viewed by children. Dr. Madeline Dalton, who led the research team at Dartmouth, told Food & Wine, "A lot of parents think a 3-year-old is too young to be influenced by advertising, but apparently they are. I suspect they see the ad and they want to go to that restaurant. I don't think they're asking for food, they're asking for the fun, bright, exciting toys and games that are in the ads." In recent years, these ads have extended to social media: In 2016, Marketing Dive noted that McDonald's had hired 200 social media employees to reach younger customers. 
Especially remarkable about the new BMJ Nutrition, Prevention & Health study is the way McDonald's appears to be marketing to lower-income countries more aggressively on social media. In 2016, the Institute of Development Studies published a report co-conducted by Oxfam that found fast food to be swarming into developing countries after the global food crisis that took place between 2007 and 2011. Partially due to rising food prices, people in these countries are increasingly choosing "heavily-marketed convenience fast food" options, such as McDonald's.