Here's How Adam Richman Was Really Cast On Man V. Food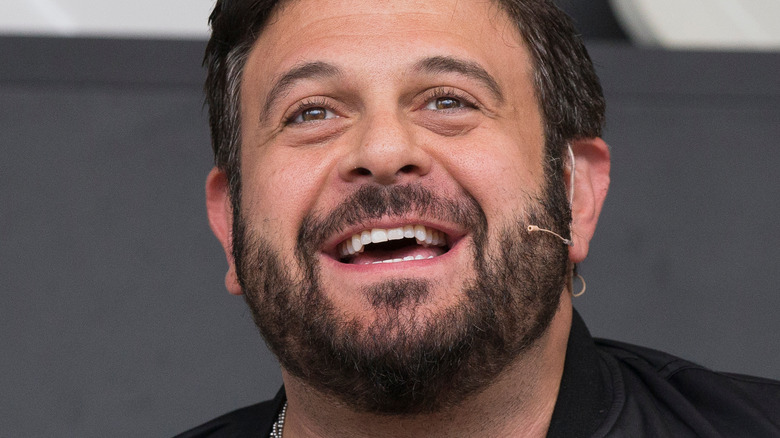 Sterling Munksgard/Shutterstock
Premiering in 2008 on the Travel Channel, "Man v. Food" was an extremely popular show that followed its host, Adam Richman, around different cities across the United States as he tried iconic local and regional dishes. In addition to learning more about the dishes, Richman would take on a food challenge, typically trying to put away the biggest dish, the spiciest dish, or the dish with some other superlative attached to it. And boy, were some of those food challenges impressive, though not always in a positive way.
Who could forget the time that Richman slurped down 15 dozen (or 180!) oysters at the Acme Oyster House in New Orleans. Or the time that he successfully completed the 72-ounce steak challenge at The Big Texan in Amarillo, Texas. Since he had to put away ridiculous quantities of food on a pretty regular basis, you would think that Richman would have a background in competitive eating, like Joey Chestnut. Except that Richman wasn't a competitive eater (via 411 Mania). So how exactly did Richman get cast on "Man v. Food"?
The casting of Man v. Food did not involve any competitive food challenges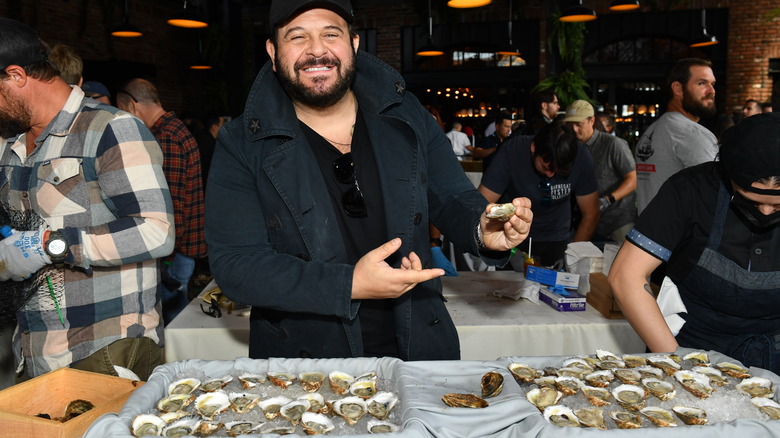 Noam Galai/Getty Images
Richman studied drama at Yale, and after graduation, signed on with an agent who told him about the audition the day after he had written "have a food television show" as a goal in a notebook, as he sat on his father's grave (via the Straits Times). Richman was told they were looking for "someone who knows regional food and likes to eat a lot," (via the NFL), which described him pretty well. Richman pestered his agent until he got an audition, which was a six-round process that involved multiple auditions, screen tests, and interviews. But no food challenges.
As Richman explained to Heeb Magazine, he did have to talk about food and eat various items to show that he can eat, but none of it rose to the level of a food challenge. What really sealed the deal though was the final screen test, which took place at Katz's Deli, much to the native New Yorker's delight. Richman got the part. After shooting the pilot, the show was picked up for 10 shows and after a few more episodes, it was picked up for 20 more shows. Richman would end up hosting the show for four seasons, until 2012.