The Real Reason Arby's Changed Its Slogan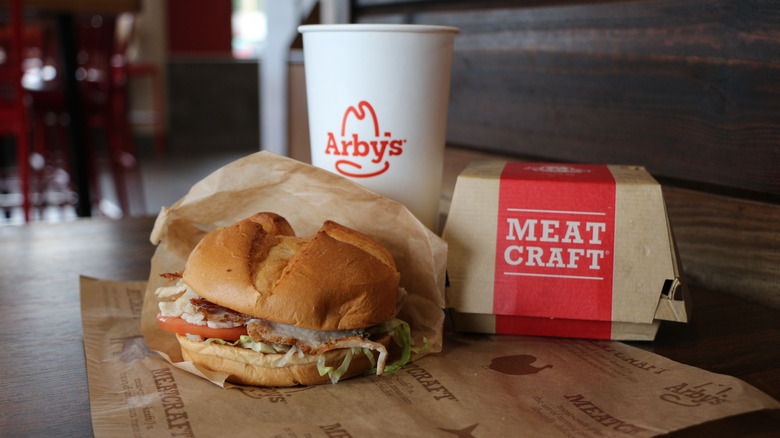 Deutschlandreform/Shutterstock
Like any other businesses, fast food chains are always trying to keep up with trends and current events. Arby's, known for its abundance of meat-centric sandwich options, is no different. This chain has always been pretty clear about who its food is for — and who it isn't. Its menu alone is an indicator that Arby's isn't too interested in catering to vegetarians or people abstaining from eating animal proteins: Meatless options range from bar bites like mozzarella sticks and jalapeño bites to... salad. Moreover, Arby's has playfully mocked plant-based diners for their lifestyle choices, per its 2015 "open letter" to vegetarians advertising its brown sugar bacon. (Although, a vegetarian marketer from Echo-Factory found the stunt clever.)
Regardless, Arby's is certainly not solely counting on support from vegans and vegetarians. Corporate is always considering new ways to bring in fresh meat (pun intended) to keep profits high, which is why it changed its slogan in 2014 to cater to this specific set of customers.
Arby's wanted to target millennials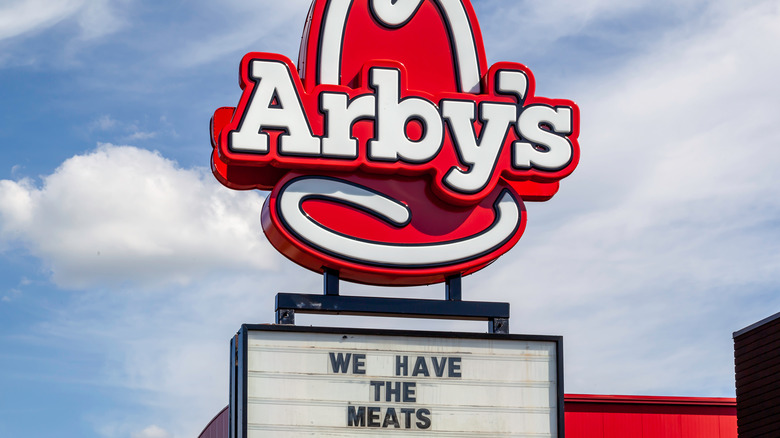 JHVEPhoto/Shutterstock
In 2014, Arby's changed its slogan from "Slicing up Freshness" to "We Have the Meats" as one of its strategies to target millennials, per Ad Age. Chief marketing officer Rob Lynch explained that executives "didn't want Arby's to grow old with" its customer base, which he said was the second-oldest in the industry. In accordance, it attempted to replace this customer base with younger consumers. Along with Arbys' slogan change, according to Eater, came a website overhaul emphasizing its "at least eight different meats," plus a line of Mega Meat Stack sandwiches boasting several ounces of meats.
Did it work? Yes. Arby's announced that after its "We Have the Meats" campaign, 54% of its customers were ages 18 to 34, up from 38% before the slogan change. The company believes that its "edgy humor" caught the attention of these younger diners. It extended this humor to its social media platforms, too; the company won a Real Time Academy of Short Form Arts & Sciences award for one of its tweets directed at Pharrell Williams, per its website.