Reddit Is Loving This Costco Customer Service Letter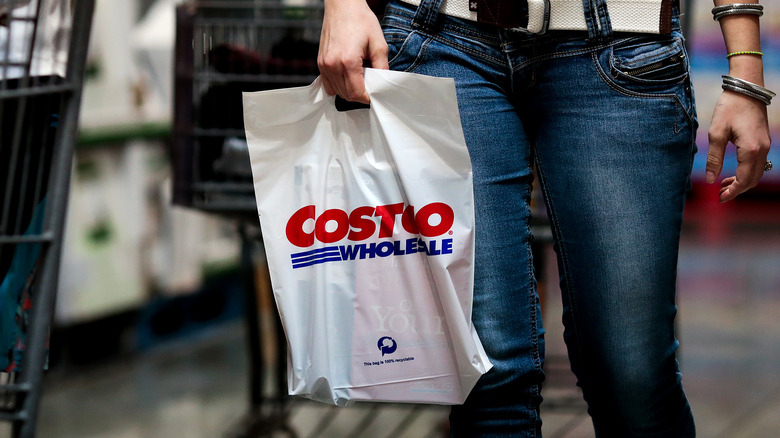 Bloomberg/Getty Images
Costco, per Forbes, has often received praise for its customer service and the fact that scores of shoppers have stayed loyal to the brand for years. The store is believed to have a member retention rate of 90% and uses strategies like offering complimentary samples of products and sticking to a "generous return policy" that prioritizes the customer's needs. Another thing that seems to work for the store is its in-house brand, Kirkland Signature, which gives customers access to high-quality items at reasonable rates. 
A few days ago, an impressed Redditor posted a picture of a customer service letter from Costco, which called the brand "a real homie" for reaching out to them with a thoughtful gift card. In the letter, Costco noted that their customer recently bought a Dell laptop from the store before adding, "We have since negotiated a better price and are passing the savings to you. Enclosed please find a Costco Shop Card valued at $50.00 per unit purchase."
Redditors are impressed
This Reddit post attracted attention from thousands of people who shared anecdotes about their own Costco shopping experiences. One of these commenters wrote about purchasing a "100% silk shirt" from the store and explained that Costco sent a letter stating "that they determined the shirts weren't 100% silk." The brand apologized to the customer for the error and even sent a gift card, adding that they were "welcome to return the shirt for a full refund."
Many Reddit users loved the post: someone wrote that they prefer Costco for this reason, noting that the store always offers "fair prices" to its customers "and will make it right proactively." Another Redditor couldn't resist and joked that the store wouldn't hesitate to send a letter to a customer with a statement like, "Dear Valued Customer, we straight up saw your girlfriend in here last week with some other dude. They seemed like more than friends so we just sending you a heads up bro. Also here's a $50 gift card cause you deserve better."