Fans Of Dunkin's Hazelnut Swirl Might Want To Brace Themselves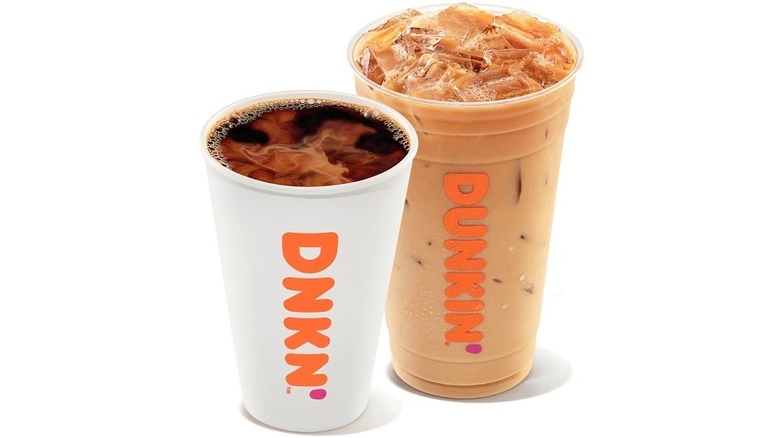 pancha.me/Shutterstock
Customers didn't want it. Dunkin' appears to be doing it anyway. It appears that the chain is slated to discontinue the coffee flavoring, Hazelnut Swirl. As the Dunkin' website explains, "Flavor swirls are sweet, creamy, and indulgent." But if a recent social media post is to be believed, fans of the Hazelnut Swirl won't be indulging for much longer. A Redditor appeared to leak the impending change with a post titled "Spring 2022 (RIP Hazelnut Swirl... it's happening)." 
In the post, they shared a picture of what appears to be Dunkin's spring menu for 2022. At the bottom, the Hazelnut Swirl was listed among other items sentenced to "permanent SKU removal." Though, the text on the image indicates that individual stores will be selling the flavor and other apparently departing items until supplies run out. A self-identified employee seemed to confirm the discontinuation, writing, "Yup.. my manager made it official today. Hazelnut has been discontinued, whatever we currently have in store is the last we have. It is such a popular flavor, I don't understand why they would discontinue it"
Some users expressed extreme confusion. "Wtf hazelnut is one of the top 3 coffee flavors people get," one wrote. "Why the [futuens] would they discontinue hazelnut? Dunkin is run by such bots," another agreed.
How to continue running on Dunkin'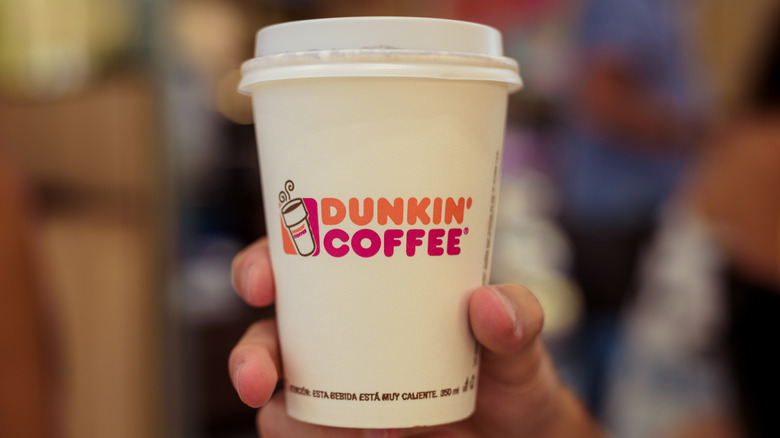 JCDH/Shutterstock
In recent months, other Redditors have shared warning signs that Hazelnut Swirl could be going away. On January 15, a member of the DunkinDonuts subreddit claimed that the flavor was "officially gone in North Georgia." Back in December, another said,  "My local Dunkin told me the hazelnut swirl is discontinued, and they only do the flavor shot now." One Dunkin' franchisee responded, "It has been discontinued for many locations and I think it will be store wide eventually but my store still has it and others under my franchise."
The Hazelnut Swirl is clearly a popular flavor. But there may be options that can assuage the pain of losing it. For one thing, the announcement shared on Reddit explicitly states that it is the Hazelnut Swirl that will be discontinued. The Hazelnut shot is not mentioned. The difference, as Dunkin' clarifies on its website, is that the shots are unsweetened and non-dairy.
On its own, the Hazelnut shot might fail to appease fans of the sweeter swirl. However, in December, a Redditor suggested a workaround when ordering coffee: "If you want to mimic it, try getting the mocha swirl (I get three for a medium iced coffee) and 2 shots of hazelnut!" It won't be the same, but this alternative was compared to Nutella.