The Disturbing Reason A Wendy's Employee's Leg Was Broken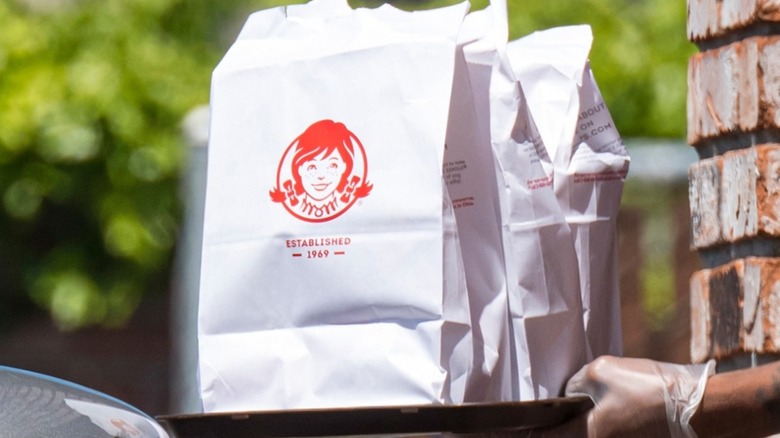 Bloomberg/Getty
On February 4, the Cincinnati Police Department shared security footage on Facebook with the hopes of finding two suspects from an assault at a local Wendy's. The video shows two women walking behind the Wendy's customer counter, with one throwing a spray bottle at an employee's face, and then both women assaulting that same worker. The police are asking for anyone who has information on this incident to please contact them and stated "We will not tolerate this type of violence."
Text in the video explains that the suspects came inside from the Wendy's drive-thru because they were upset with how the worker had handed over their food. Newsweek reports that the assaulted Wendy's employee suffered a fractured leg and torn ligament from the attack.
Unfortunately, this isn't the first assault on a fast food employee to occur, and certainly not the worst. In January, Fox News reported an incident in which a teenage worker had been shot because a man's request for extra barbecue sauce was denied. 
There has been an alarming number of violent interactions in the fast food industry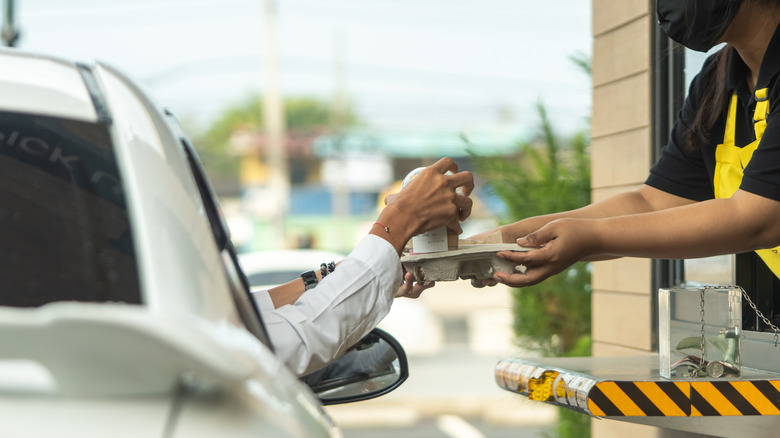 Suwan Banjongpian/Shutterstock
The issue of violence directed towards fast food workers precedes this latest set of incidents. In fact, it even precedes the pandemic and the stresses that COVID-19 imposed upon society.
In 2019, Grub Street reported that at least once a week there was an incident involving violent acts against fast food workers, like a customer hurling CDs at a McDonald's employee for messing up an order. Over the course of three years, researchers found 721 stories of violent incidents against McDonald's workers alone. Furthermore, The Counter published a piece in December that covered a report drawn from police logs. Between 2017 and 2020, McDonald's, Burger King, Carl's Jr., and Jack-in-the-Box locations in California's nine most populous cities reported 77,000 cases of threats of violence or actual violence. 
Despite those astounding numbers, workers still aren't prepared for acts of violence that might occur. Per Grub Street, Deborah Berkowitz, the health and safety program director at the National Employment Law Project, says that McDonald's workers are not trained in ways to handle situations in which someone pulls out a gun. She states "I think that's because of the fast-food industry, they really think of these workers as expendable."
It's clear that violence against fast food workers needs to be further addressed to avoid dangerous situations, broken legs, or worse.