This Was Ree Drummond's Food Network Debut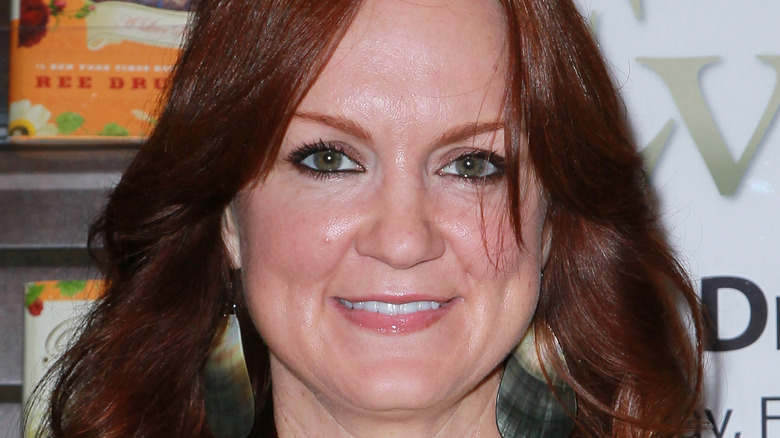 David Livingston/Getty Images
If you've watched Food Network's "Throwdown with Bobby Flay," you know how the popular show goes down: Chef Flay pays a visit to what the network calls "the absolute masters" in various styles of cooking (via the Food Network website) and invites them to take part in a friendly cook-off. It might look spontaneous, but it's not. Ree Drummond ("The Pioneer Woman") recalls her Food Network debut on "Throwdown" as a full-force five-day whirlwind that left her both exhilarated and exhausted (per The Pioneer Woman blog).
In 2010, Flay challenged Drummond – a food blogger, cookbook author, ranch wife, and mother of four children (via Tulsa World) who was already well-known to millions of "The Pioneer Woman" readers – to a multi-course Thanksgiving "Throwdown." It would take place at her ranch near Pawhuska, Oklahoma. Drummond recalls all the details – the planning, the teamwork, the trips to the store, the "mind-numbing preparation," and the total trainwreck her house became while getting ready for "Throwdown" – on her blog.
"It was a raucous, riotous experience marked by cutthroat competition and many tears, and it truly was a blast," Drummond wrote. "And when it was all over, I slept for a month. The "Thanksgiving Feast" episode of "Throwdown" aired in November 2010. Drummond's efforts apparently paid off: In less than a year, she had her own Food Network show, "The Pioneer Woman," which airs to this day (Knox News).
The Pioneer Woman beats Bobby Flay at his own game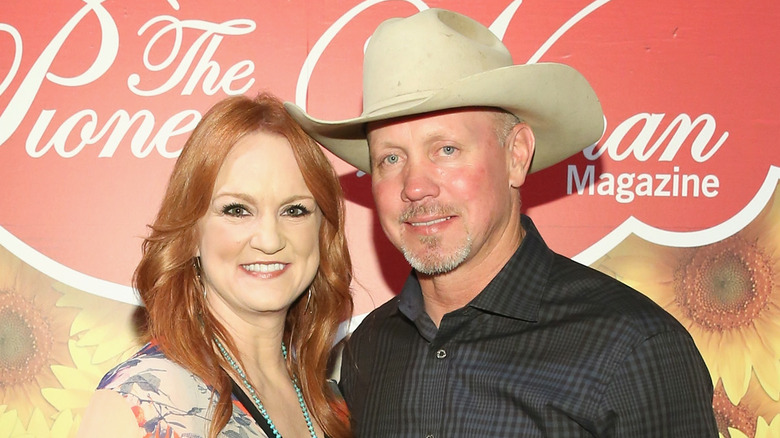 Monica Schipper/Getty Images
What Ree Drummond said of the days leading up to the "Throwdown" taping sounds like a recipe for bedlam. As she recounted in a blog post titled "Throwdown Memories," after several days of planning and staging, her home became "Throwdown Prep Central" for the big event. Trash and dishes piled up. The countertops were packed with potatoes and pie crusts. Critters came in the kitchen to help themselves to scraps and snacks. And Drummond and her helpers ran out of clean dish towels. "The kitchen spiraled into a complete calamity," Drummond wrote.
On the upside, there was little time for the future Food Network star to experience nervousness, as she described in the blog post "Throwdown Mammaries." For the actual "Throwdown," Drummond brought her signature "accidental country girl" style to create a Thanksgiving feast for a crowd. She roasted a turkey. She banged out such sides as creamy mashed potatoes and cornbread stuffing with pancetta, apples, and mushrooms. She made pecan pie. Flay went a little more sophisticated. In addition to roasted turkey, he made pumpkin bread pudding with spicy caramel apple sauce, roasted Brussels sprouts with pomegranates, and sourdough dressing with wild mushroom and bacon (via Food Network).
Two celebrity judges from Drummond's neck of the woods were brought in to blind-judge the "Throwdown": country superstar Trisha Yearwood and Tulsa restaurant owner Jeff Castleberry. They declared Drummond the winner. The rest is "Pioneer Woman" and Food Network history.