Study Reveals Americans' Favorite Store For Online Grocery Shopping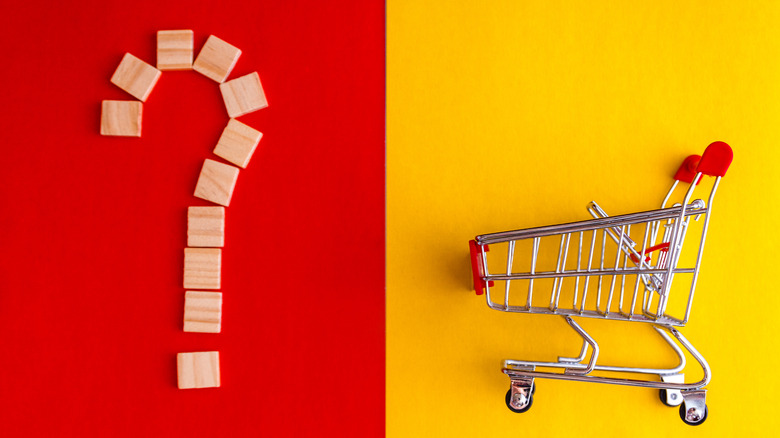 TanaCh/Shutterstock
During the pandemic, many shoppers were forced to embrace the new normal, hunting for everyday essentials on retailers' websites instead of walking into brick-and-mortar stores. This was a new development for many consumers: according to a 2019 Gallup survey, 81% of shoppers had never explored online grocery shopping before but the situation changed drastically after the rise of COVID-19, with 79% of consumers switching to online shopping.
However, this is a highly polarizing topic and not everyone is convinced that online grocery shopping is ideal — per Rensselaer News, a study that was published earlier this month revealed that 90% of shoppers "who use online delivery services would likely revert back to their original way of shopping." The article was shared in a Reddit thread which prompted some people to explain why online grocery shopping beats the traditional method. A Redditor wrote, "As a parent with small kids, I will be sticking with grocery delivery. I can shop at night once the kids are in bed. Any short comings are still better than trying to shop with a 3-year-old in the cart." Another Redditor said that online shopping saves a lot of time — "at least and hour or 2 every week."
Consumers who prefer to shop online have several options to pick from but a study shows that they have a clear favorite among companies such as Amazon, Costco, Sam's Club, and more (via Eat This, Not That).
Walmart has beaten its competitors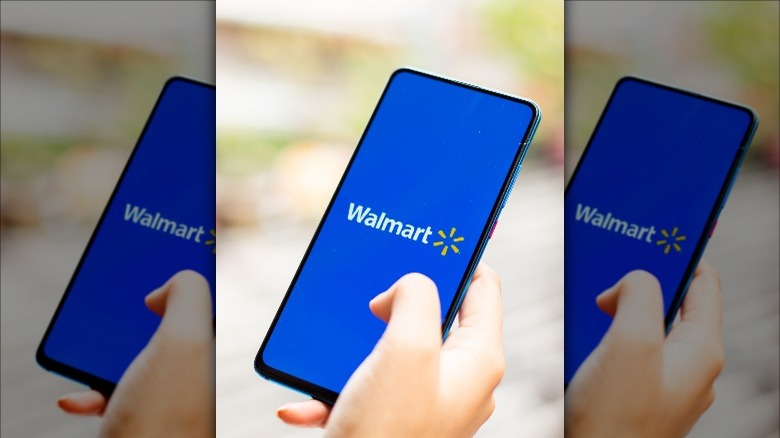 sdx15/Shutterstock
A New York-based tech firm called Chicory that works with grocery chains on new marketing ideas decided to conduct a survey in 2020 to understand online shoppers' preferences. The survey took place in several stages from January 2020 to 2021. One of its key findings revealed that there was a "near 50-50 split between consumers who will remain online grocery users or transition to in-store."
Per Eat This, Not That, the survey also asked consumers to pick their favorite grocery store for online shopping. Walmart emerged as the clear favorite, beating some of its major competitors like Amazon and Instacart (second and third place, respectively). Target was another popular option among consumers who participated in the survey.
Additionally, a Jungle Scout report last year mentioned that "when it comes to groceries and essential items, [shoppers] prefer Walmart.com, which leverages thousands of physical Walmart locations across the U.S. to provide familiar brands and easy curbside pickup." These are huge perks for customers who value easy accessibility and convenience, the availability of well-known brands, and a sense of familiarity while shopping.