Why Aldi UK Is Letting Fans Try Its Wine For Free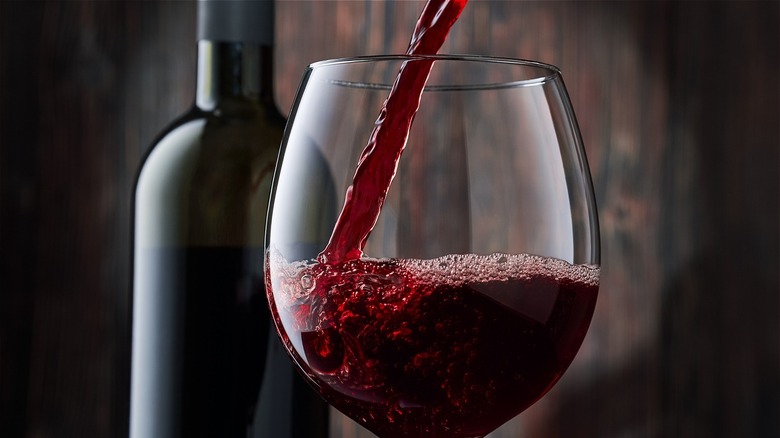 Alexander_Kuzmin/Shutterstock
If you have a refined palate and a nose for wine, then Aldi U.K. might be looking for you. The grocery chain just announced an opportunity for wine drinkers who want to help shape the selection of wines you can buy at Aldi — while also scoring free booze, according to the company's website. The company will recruit three sharp wine testers to sample and give feedback on the varietals it's considering for its stores, and they'll receive free bottles in exchange.
Delish reports that this new program was inspired by the Aldi Wine Club, which launched in the U.K. in the spring of 2019. For that endeavor, the chain selected 30 members to share reviews of the store's wines on social media in exchange for free bottles and professional wine tasting tips, per Elite Daily. Now, Aldi U.K. hopes to expand on this idea by offering a smaller group of customers the chance to have a more hands-on role in its wine-selection process. 
Hopeful testers must submit their application by March 15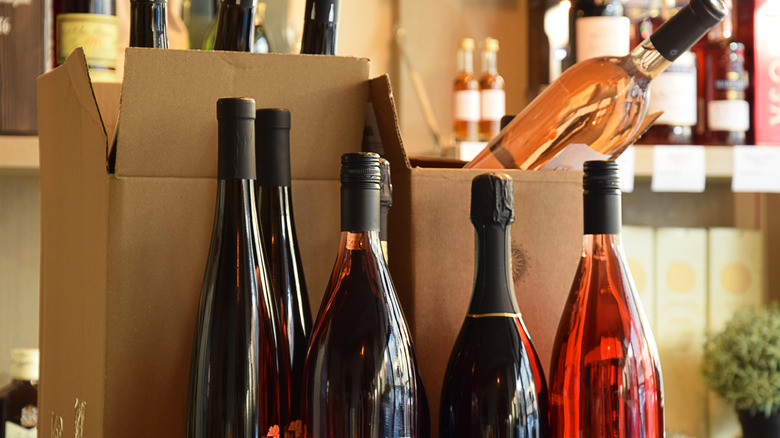 Martins Pormanis/Shutterstock
Aldi U.K.'s three chosen wine drinkers will be tasked with tasting varietals that are in the running for its autumn line, per the announcement on the company's website. They won't be going in blind, as they'll be evaluating the drinks with the help of Sam Caporn, who is one of only a few hundred Masters of Wine in the world, as well as a Madame Bollinger Medal winner and a so-called "'Mistress of Wine."
Anyone who wants to toss their hat in the ring can submit an application to Aldi U.K. via email at wineclub@aldi.co.uk by March 15. The application asks for hopefuls' social media handles and follower count, an explanation of their favorite wine, and a brief argument as to why they should be chosen for the role. Applicants must also be free to attend a wine tasting at Aldi U.K.'s headquarters in Atherstone, England, on April 7.