Burger King Just Took This Iconic Burger Off The Discount Menu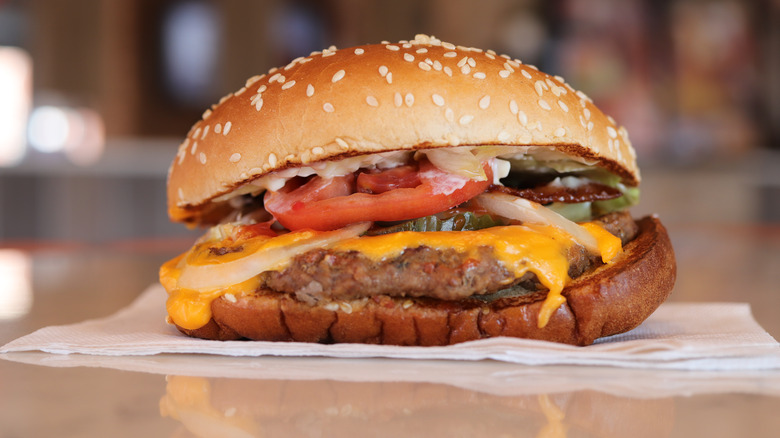 Deutschlandreform/Shutterstock
Burger King's most notable sandwich is coming off of the discount menu. On February 15th, the burger chain's parent company, Restaurant Brands International Inc, announced it would be removing the Whopper from the discount menu. According to Yahoo News, Restaurant Brands Chief Executive Officer Jose Cil told Reuters the notable sandwich "had been on this core discount platform for too long."
The Whopper, made from a quarter pound of grilled beef, is nearly synonymous with the Burger King brand and has been a part of the company since 1957. As one of the first "oversized" hamburgers to hit the fast food market — it pre-dates the Big Mac by 11 years — its relevance is, in some ways, even bigger than just Burger King itself.
While the "iconic" sandwich isn't leaving the Burger King menu all together, it is being removed from the value menu. According to Eat This, Not That, the change was announced during the company's fourth-quarter earning call. Here is everything you need to know about the announcement.
The Whopper is coming off of the Two for $5 menu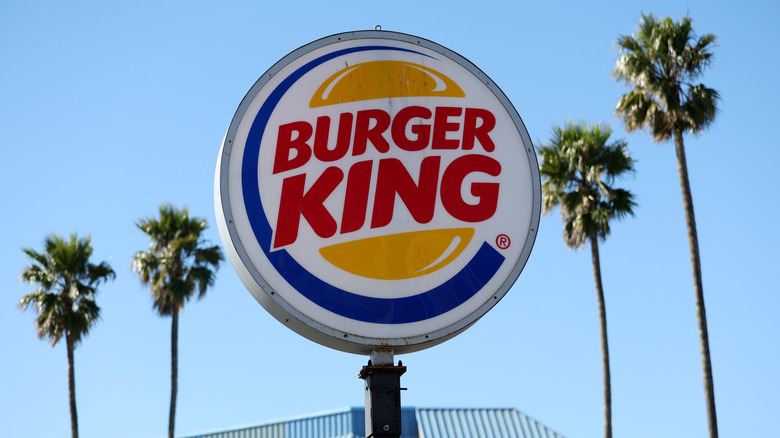 Justin Sullivan/Getty Images
Eat This, Not That reported that the Whopper is coming off the chain's Two for $5 menu as part of strategic cost-cutting initiatives. Though the company's U.S.-based shares rose by 3%, the burger chain is paying more for its expenses — things like beef, transportation, and labor, per Al Jazeera. The increased prices of goods is a result of record-high inflation across various industries. Removing some of these promotions are intended to help offset the rising prices of supplies and other expenses.
Though the company did not provide specific dates, it was also announced that prices for items across Burger King's menu would be going up over the next year. The company did not say exactly which products would be impacted by these changes.
Burger King is not the only company that is making these types of decisions. The Wall Street Journal reported recently that Denny's and Domino's Pizza would also be reducing their menu of discounted items.
According to Restaurant Business, Burger King will be looking to remove some menu items all together. Offerings such as sundaes and small cups for kids drinks were already removed, and it's expected more changes will unfold in the future. The ultimate goal for the company is to simplify operations to improve overall sales.