These Are The Most Essential Ingredients In Mary Berg's Pantry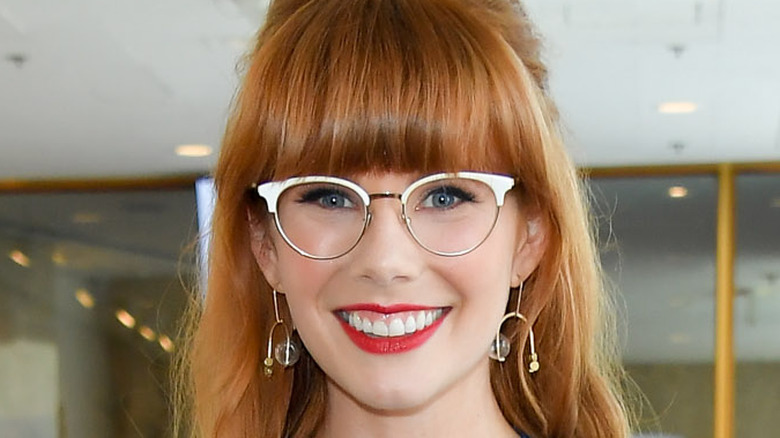 George Pimentel/Getty Images
Mary Berg was a fan-favorite contestant on "MasterChef Canada," eventually winning Season 3 of the show in 2016, making her the very first woman to do so, (via press release from CTV). Since then, Berg's resume has expanded. According to her website, A Small Stove, she has continued her TV career with appearances on CTV's "Your Morning," "The Social," and "The Marilyn Denis Show." Recently, she has added her very own show, "Mary Makes it Easy" on Food Network, to that list as well. Berg has also written two cookbooks, "Kitchen Party" and "Well Seasoned," with the latter coming out in 2021. 
Fans seem to love Berg's approachable and charming personality, in addition to her style of cooking that even inexperienced home cooks can easily follow along with. Her website even has an entire section devoted to tips and tricks to demystify the kitchen. According to The Lede, her newest show hones in on this concept of accessibility in the kitchen with Berg saying, "I really wanted to think of the things that I have challenges with, and that everybody has challenges with in the kitchen ... I've created recipes that specifically solve these cooking conundrums, to make the cooking process from prep to serving, as easy as possible."
All purpose flour, canned tomatoes, and dried beans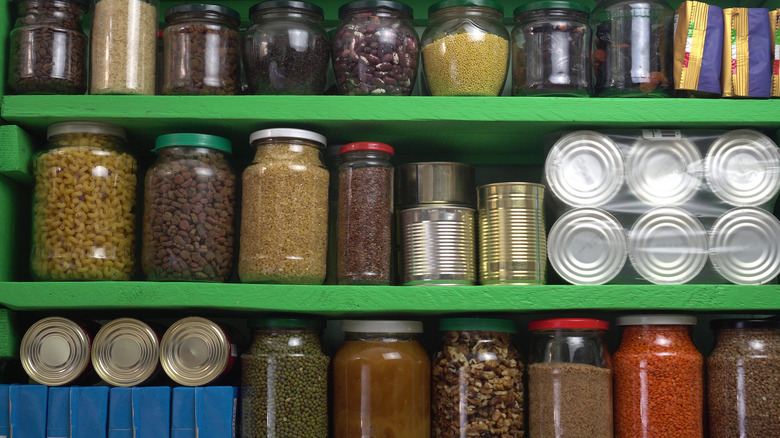 Fevziie/Shutterstock
With all her culinary accomplishments, it's not a stretch to say that Mary Berg is an authority on successful home cooking. One thing almost all professional and celebrity chefs would agree on is that a well-stocked pantry is your best resource in the kitchen. In an interview with The Kit, Berg narrowed down her favorite basic ingredients to always have on hand to just three must-haves saying, "If I had to choose just three, I'd have to go with all-purpose flour, canned whole tomatoes and dried beans ... all-purpose is my go-to — it's basically the Swiss Army Knife of the flour world. Canned whole tomatoes are up there because they act as such a great base to so many dishes ... Finally, dried beans are a protein and nutrient-rich, inexpensive staple that are simple to prepare and to use in a ton of different recipes." 
These ingredients are all inexpensive pantry staples that are incredibly versatile and can be used in endless combinations to make any number of easy dishes. One of Berg's popular recipes is her impossibly easy white beans on toast. She suggests even adding tomatoes to the recipe in The Toronto Star. You could even make the bread from scratch and utilize all three of Berg's favorite ingredients!