The Anthony Bourdain Quote Breaking Bread Opens With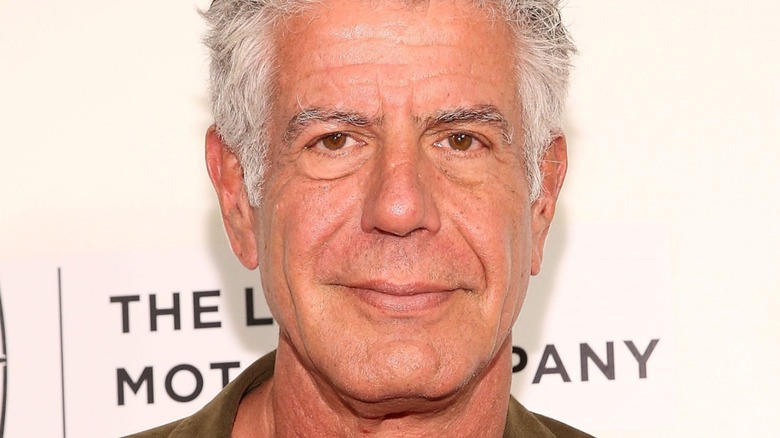 Robin Marchant/Getty
Going to the movies and enjoying good food might not seem to have too much to do with one another, aside from movie theater popcorn, of course. But there's a documentary called "Breaking Bread" that might just get foodies to indulge in a film as their next satisfying treat. 
The documentary comes from filmmaker Beth Elise Hawk, and it follows the creation of a food festival by the first Muslim-Arab winner of "MasterChef" Israel. In creating the festival, the winner, microbiologist Dr. Nof Atamna-Ismaleel, seeks to build a community between Arab and Jewish chefs in Haifa, Israel, as they prepare signature unique dishes from their own cultures (via Roger Ebert).
Fittingly, the movie opens with this quote from the late chef, entertainer, and food philosopher Anthony Bourdain: "Food may not be the answer to world peace, but it's a start." This was an ongoing theme that ran through Bourdain's work and was especially noticeable in "No Reservations," where he traveled the world in search of good food, good people, and cultural connections.
Modern food media is leaning into this Bourdain quote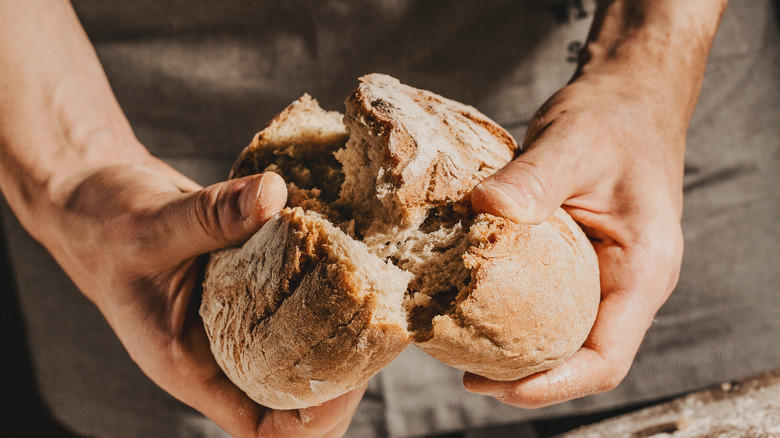 nerudol/Shutterstock
We can see why the Anthony Bourdain quote was chosen to open "Breaking Bread." It encapsulates the same ethos that runs through shows like Padma Lakshmi's "Taste of the Nation," and the Netflix show "High on the Hog." This idea poses that food is about much more than the taste and presentation, as sharing a meal is a way to truly connect with others.
Furthermore, in order to understand a particular dish, you have to explore its history. The cultural context of when and where the recipe was developed, how it's changed in modern times or evolved from something ancient, how the ingredients were sourced, and from where they originated are all integral pieces of how food is representative of communities.
Developing this sort of nuanced knowledge of food, which encompasses a broad array of events like migration, farming, and human history, can help people understand and appreciate other cultures. The film, "Breaking Bread," brings people together, despite their differences, with the sole purpose of creating food. Roger Ebert reports that filmmaker Hawk's intent is to focus on what the participants have in common, rather than their vast differences. What better arena to do that than in a kitchen and with Bourdain's words setting the tone.