RHOBH's Sutton Stracke Always Packs These Snacks In Her Carry-On Bag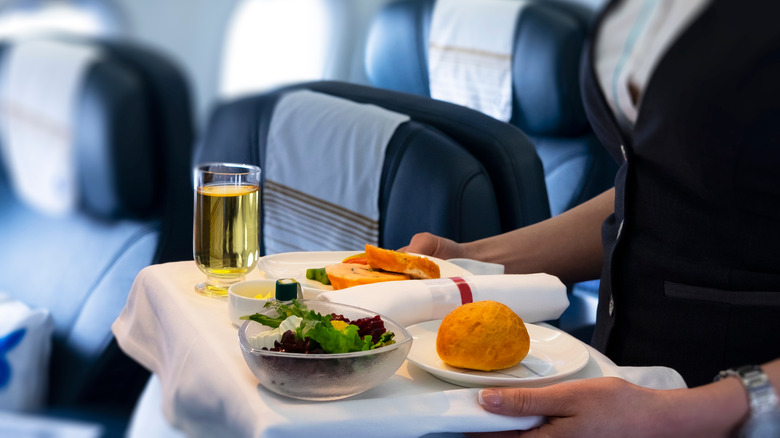 Aureliy/Shutterstock
When it comes to travel, you don't want to mess around when choosing what snacks to bring on the trip. There are all sorts of common travel complications, from getting lost to getting sick to delayed flights. And while you might be served an airplane meal, it likely won't be your ideal choice of dish. 
That's why, no matter what mode of transportation you're taking, it always pays to pack a snack. And while some there are some foods you should never bring on a plane (such as yogurt, burritos, or anything remotely smelly), others can be lifesavers when you're waiting for a layover or stuck on the tarmac.
And who better to help guide your travel snacking than someone who travels frequently? If the show's lavish trips are any indication, Sutton Stracke of "The Real Housewives of Beverly Hills" knows a thing or two about traveling — and what snacks to pack when you do.
What snacks would a frequent traveler buy?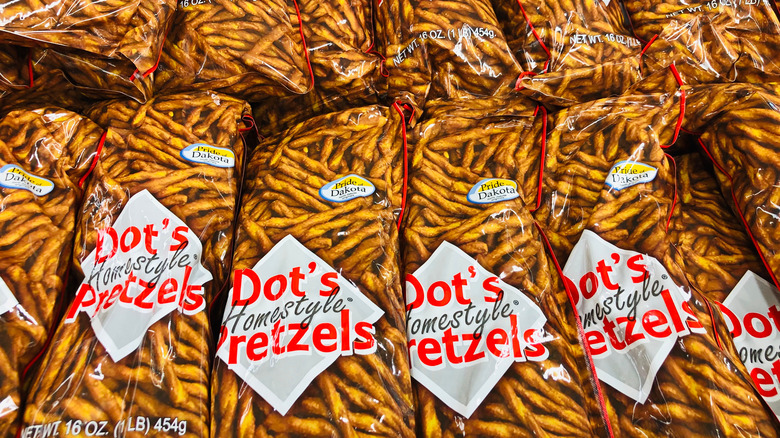 melissamn/Shutterstock
In early February, "The Real Housewives of Beverly Hills" regular Sutton Stracke shared an Instagram Story featuring some of her most important travel advice: what to snack on (via Bravo). Sutton whipped out her big, bold, animal-print bag and shared her favorite travel snacks, as well as the other items she considers flight essentials. 
Among her choices are "a sandwich, some candy, and a bag of Dot's pretzels," plus water, of course. And given how travelers' sense of taste is dulled on flights, those salty and sweet flavors surely don't hurt. Sutton's other important travel bag items include a "a cat-printed napkin" to help clean up any messes, as well as a book to read en route. 
Bravo also pointed out that other "Real Housewives" regulars have been sharing their favorite travel snacks, too. "Real Housewives of Atlanta" star Porsha Williams' snacks of choice, for instance, are Ham and Cheddar Lunchables, dill pickle bites, and Smartfood white cheddar popcorn. Now, we're wondering which "Real Housewives" star's travel snacks are the fan-favorite.