Giada De Laurentiis Divides TikTok With Girl Scout Cookie Ranking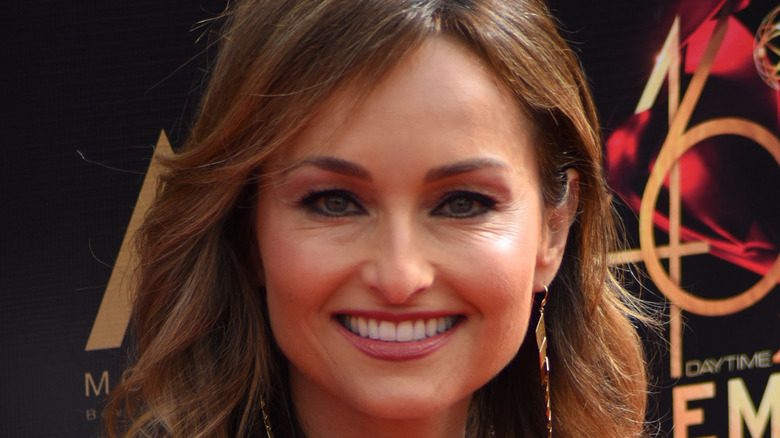 Michael Mattes/Shutterstock
Asking somebody about their favorite season typically yields one of four results: summer, fall, winter, or spring. However, if you pose that question to a snackophile, there's a good chance that Girl Scout Cookie season might be their preferred time of the year. According to a press release from the Girl Scouts of America, the annual hocking period for the sweet treats kicked off on January 11 this year and will run through April, meaning that fans still have plenty of opportunities to nab a few boxes if they haven't already run into a troop selling cookies outside of their local grocery store.
One cookie lover that has already begun stocking up on the seasonal goodies is Giada De Laurentiis, who recently posted a TikTok video that not only showed off her stash of Girl Scout Cookies but also revealed her personal ranking of the various flavors. The upload, which was shared to the platform on February 21, used a sound clip from Lifetime's popular reality show "Dance Moms" in which dance instructor Abby Lee Miller individually ranked the students in her class while, on screen, a hand that presumably belonged to De Laurentiis removed pieces of paper to reveal a certain flavor of Girl Scout Cookie underneath.
One by one, the cookbook author unveiled a total of six boxes starting with her least favorite to her number one choice. Some found De Laurentiss' rankings to be valid. However, not everyone was in agreement with the Food Network star.
The ranking of one particular Girl Scout Cookie struck a nerve with some fans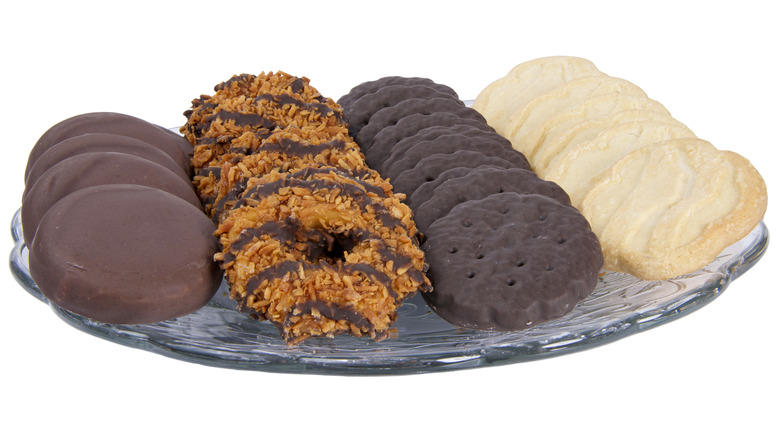 Sheila Fitzgerald/Shutterstock
It is often said that you should never talk about religion, politics, or money in polite company (via Barry Popik). Based on the response to Giada De Laurentiis' recent TikTok video, personal preferences of Girl Scout Cookie flavors may be another subject to avoid. The celebrity chef caused a bit of a stir on the social media platform after sharing her rankings of the seasonal snacks which, from worst to best, were Shortbread/Trefoils, Caramel deLites/Samoas, Peanut Butter Sandwiches/Do-Si-Dos, Lemonades, Peanut Butter Patties/ Tagalongs, and Thin Mints.
In the comments section, many applauded the celebrity chef for putting Thin Mints at the top of her list. However, her ranking of another particular cookie didn't go over quite as well with fans. "How dare you put caramel delites at the bottom," one user wrote, while another TikToker agreed that they were "too low." A third commenter by the name of @keltack7 argued that the caramel and coconut-flavored cookies "are literally the best."
Traditionally, Caramel deLites have been the second-best-selling Girl Scout Cookie behind Thin Mints (via the Girl Scout website), though De Laurentiis shared in the overlay text of her TikTok video that she's not a big fan of coconut. This is likely why they fall so low on her list, but, for the Girl Scouts of America, it ultimately doesn't matter where they land in the rankings. "No matter which cookie tops your pyramid, supporting local female entrepreneurs is *chef's kiss* perfection!" the organization commented.