What Michael Symon's Favorite Italian Restaurant Has To Offer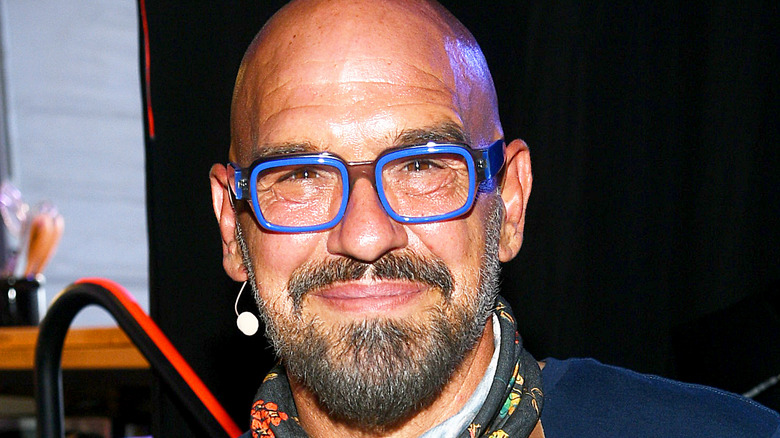 Dave Kotinsky/Getty Images
When he's craving barbecue, Michael Symon hits up La Barbecue in Austin, Texas, and when he has a hankering for Israeli and Middle Eastern cuisine, he visits Zhug in Cleveland Heights, Ohio. But according to Symon's personal list of restaurant recommendations on Food Network, there's only one place to go when he's in the mood for Italian food.
Considering his last supper would be his mom's homemade lasagna and he has an unreasonably high espresso threshold (he cuts himself off at 12 per day, no big deal), Symon's appreciation of Italian cuisine is exorbitant (via michaelsymon.com). The James Beard Award-winning chef also runs Angeline, an "ode to classic Italian food" in Atlantic City, where customers can even order his mom's meatballs and famous lasagna. Based on the Food Network personality's upbringing and professional experience, Symon has every right to be picky when it comes to Italian cuisine that isn't associated with the Symon family name. 
So, what Italian restaurant could possibly compare to his own, or his mother's kitchen? A little establishment by the name of Vetri Cucina.
Vetri Cucina offers one menu for $150 per person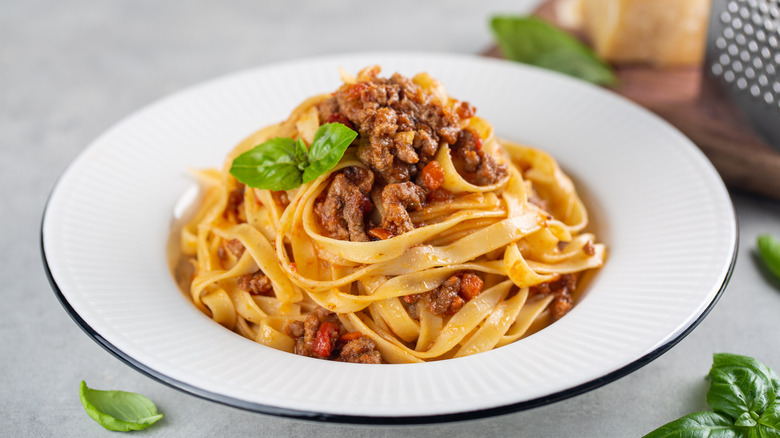 OlgaBombologna/Shutterstock
Led by fellow James Beard Award-winning chef Marc Vetri, the acclaimed Italian restaurant in Philadelphia has also been nominated for more than 10 James Beard Awards. Vetri Cucina includes hand-blown Murano glass chandeliers, Venetian glassware, and an extremely intimate dining room with only 32 seats (via Vetri Cucina). It only offers one four-course prix fixe "Quattro Piatti" menu, which includes an antipasti (starter), pasta, secondi (main course), and dolci (dessert) for $150 per person. 
Each course on Vetri Cucina's "Quattro Piatti" menu includes four to five options. For an additional $24 guests can start off with a stuzzichini such as foie gras pastrami with toasted brioche or prosciutto di parma. The pasta plates, which diners can supplement for an extra $22, include spinach gnocchi with shaved ricotta salad, and lorighittas with calamari, Meyer lemon, and basil. The second course features dry-aged duck with lentils and koginut squash, and branzino with black truffle butter. For dessert, diners can round out their dinner with choices including Meyer lemon meringue tart with earl grey and thyme, and molten pistachio cake with brandy-mascarpone gelato.
According to Michael Symon's list of restaurant faves, Vetri Cucina is his last meal restaurant. He told Food Network of Vetri: "If there is a better Italian chef around, I haven't met them."