Why An Instacart Shopper Clapped Back At A Customer's False Claim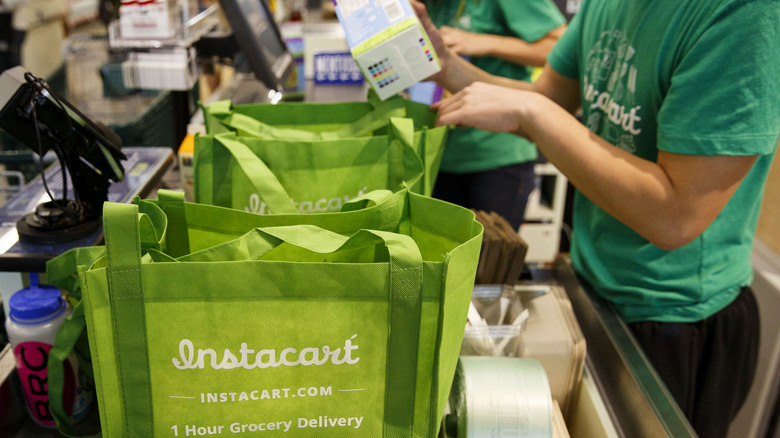 Bloomberg/Getty Images
A photographic paper trail saved the day for one Instacart shopper who blew up on TikTok after a customer accused her of omitting items from an order. A displeased customer asserted that Emma Gibbs, a shopper for the popular grocery delivery service, failed to buy a few items requested in the order. The customer rescinded the tip and gave Gibbs a one-star review.
In turn, Gibbs submitted photos of the delivery, seemingly proving that the items were not missing from the order. The photos were taken using a timestamp app, and they even included the delivery address. Gibbs explained the situation on TikTok.
In some cases, reviews are mixed for this sort of video, like when TikTok was divided over a huge Instacart grocery order. Gibbs' video amassed more than 7719 views and more than 900 comments, most of which provided sympathy for the shopper and scorn for the customer. "Normalize calling people out on this!!" one commenter said. Another went on, "The fact that people will attempt to full on ruin someone's job and livelihood knowing how times are tough especially right now is APPALLING."
The proof is in the pictures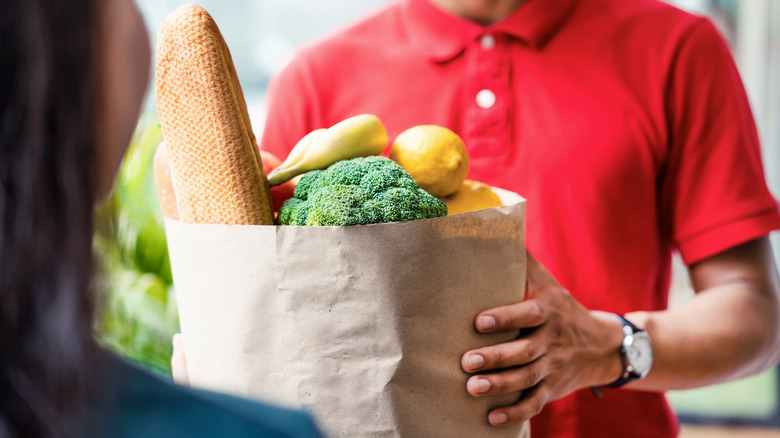 Hananeko_Studio/Shutterstock
Emma Gibbs posted an updated TikTok the following day with some good news. After submitting timestamped, photographic evidence of the complete delivery to Instacart for review, the company removed the one-star rating from her account. "I woke up this morning to five stars still," Gibbs said in her update video. Instacart said the review "was removed since it was proven the report was fraud." However, Instacart did not refund the tip that the customer removed. 
TikTok users were not shy about sharing their outrage, especially given how much Instacart workers really make. "I'm glad they removed the poor rating, but were they able to get your tip back? If not that's upsetting," one viewer said. Others are seen making an attempt to lift Gibbs spirits writing "Wow!!! It sucks you can't get your tip back but trust me, the customer will lose much more than she took from you queen" and "YAAAAAS this is the happy ending we needed, hopefully you get blessed with an extra big tip now."