Buddy Valastro Just Got Nostalgic About Nutella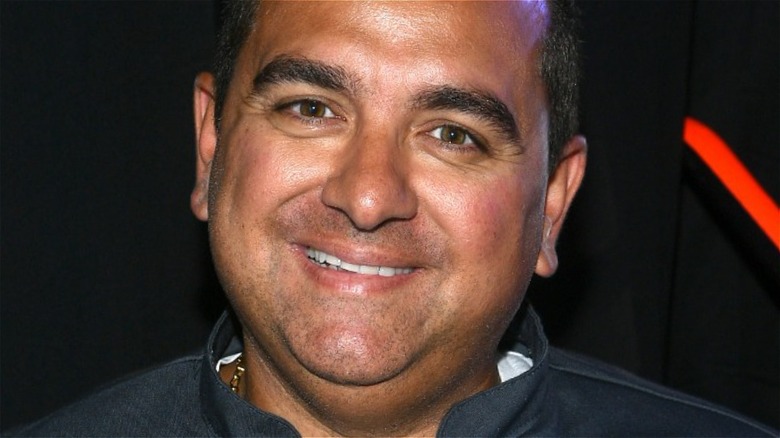 Dave Kotinsky/Getty
Ah, Nutella. That deliciously sweet and creamy chocolate hazelnut spread perfect for breakfast, lunch, dinner, or dessert (or in other words, anytime). Invented in 1951 by Italian baker Pietro Ferrero and marketed across Europe in 1964 by his son, Nutella quickly caught on in popularity in Italy and abroad (via Insider). Today, a whopping amount of Nutella is produced each year — according to Eat This, Not That!, 365,000 tons (or 730 million pounds) of Nutella is produced each year, or about the weight of the Empire State building and enough to spread around the world nearly twice! So perhaps it's not surprising to count Cake Boss Buddy Valastro as one of its many fans. 
In a sweet video recently posted to Instagram, Valastro shares a clip of him making a Nutella sandwich for his daughter Sofia. As he prepares her sandwich, Valastro gets nostalgic about his own childhood, and how Nutella sandwiches "hold a special place in my childhood memories." As he explains to Sofia in the video clip, "when I was a kid, that's what Italian moms made. Everyone had peanut butter and jelly and we had Nutella and Italian bread."
The Valastro family all love Nutella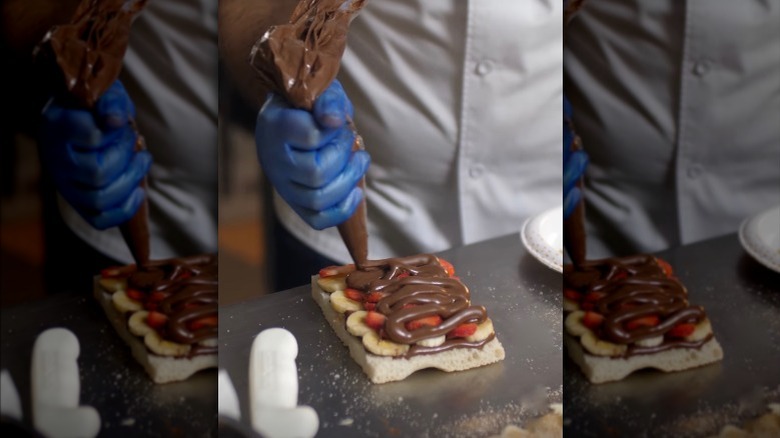 Instagram
The sandwich that Buddy Valastro makes for his daughter, which he dubbed "The Sofia," is, not surprisingly, a bit more complex than just Nutella on bread. The multi-layer concoction includes marshmallow fluff, Nutella, bananas, and strawberries. Sofia clearly takes after her dad in her love of Nutella, as she quickly protested, "gotta have more than that!" to his initial layer of Nutella, which prompted her dad to reply, "I'm doing it twice dude" before adding another layer of Nutella on top of a layer of bananas and strawberries. The final product is then toasted and served warm. Yum!
Valastro's love of Nutella comes through in a number of ways. He's appeared on the Rachael Ray show to make Nutella whipped cream and Nutella pizza. Nutella even appears as a desert at his first signature restaurant, Buddy V at the Venetian in Las Vegas, where diners can end their meal with Lisa's warm Nutella cake — named after the fourth-generation baker's wife, it's actually her recipe, and contains an entire jar of Nutella. And taking a page from both her parents, Sofia has shared online her Nutella rainbow sprinkle cake, which includes the illusion of a Nutella jar floating above the cake and pouring it content all over it. It seems the love of Nutella runs deep in the Valastro family and they all have their own Nutella creations, which is family goals we can totally get behind.