This Is The Only US State That Doesn't Have A Texas Roadhouse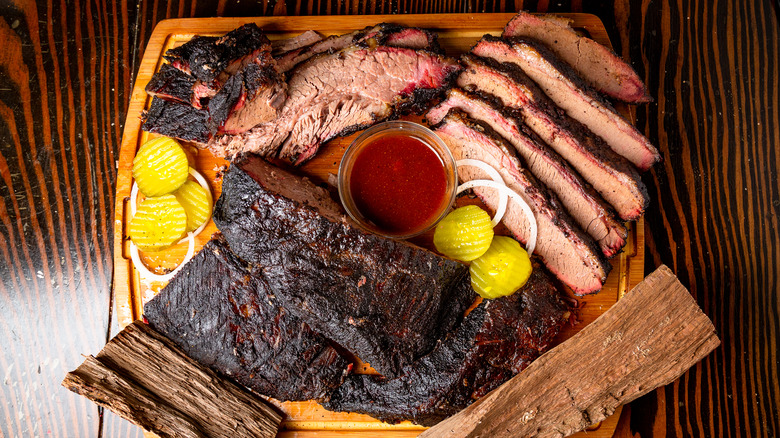 7713 Photography/Shutterstock
Texas Roadhouse first opened its doors back in 1993, per its website. It's one of the newer chain restaurants in the United States, as veterans McDonald's and Burger King were established 40-50 years prior. Texas Roadhouse serves steaks, ribs, and other Southern-inspired and country-themed dishes, such as fried chicken and chili.
Despite being a relatively young restaurant chain, Texas Roadhouse has made a name for itself in the industry over the last 30 years. According to Restaurant Business, it's among the top 30 highest-grossing chains in the United States, overtaking restaurants in fast food, fast casual, full service, and more categories.
Despite its name, the first Texas Roadhouse location was actually in the Midwest — in Clarksville, Indiana. Since then, the chain has grown its footprint to include all 50 states in the U.S. — well, almost. It turns out there is one state that has yet to house one of these steak-driven establishments.
Hawaii is the only state without a Texas Roadhouse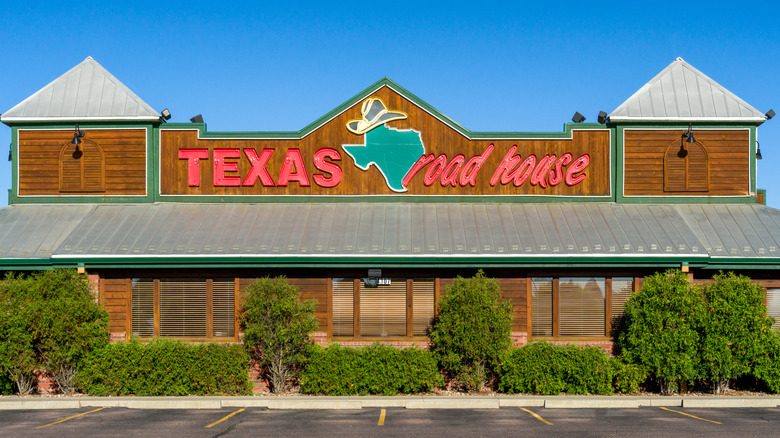 Ken Wolter/Shutterstock
If you didn't think there was a Texas Roadhouse in your state, think again — unless you live in Hawaii. It turns out none of the Hawaiian Islands harbor a location of this Western-themed chain.
According to ScrapeHero, there are nearly 600 Texas Roadhouse locations throughout the country. As you might expect, Texas houses most of the chain's restaurants, with 66 as of 2022. Florida comes in second with 40 locations, followed by Ohio with 35.
Although Hawaii is the only U.S. state with zero locations, multiple territories don't have one either. Washington, D.C., the U.S. Virgin Islands, American Samoa, Puerto Rico, and the Northern Mariana Islands also don't have any Texas Roadhouse eateries.
We can't find a definitive reason why Texas Roadhouse hasn't opened a Hawaii location. However, expanding restaurant chains to Hawaii is notoriously difficult, KHON2 reports, mostly due to the struggle of finding quality real estate in the Pacific islands and the high cost of transporting food and other supplies across the ocean. Thus, according to Forbes, Hawaii has one of the lowest number of fast-food restaurants per capita of any state in the country. 
Texas Roadhouse fans in the Aloha State have to hop over to the mainland for those popular steaks and ribs for the time being.