7-Eleven Has Good News For Vegetarians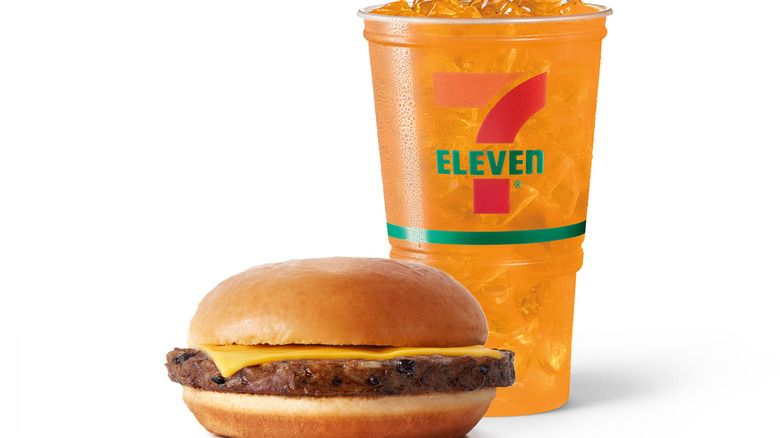 7-Eleven
For years, consumers have been putting pressure on big brands, companies, and restaurants to include more vegetarian options. A pit stop during a road trip or grabbing a quick snack can sometimes be a challenging and disappointing endeavor when you're a vegetarian. Sacrificing taste has, unfortunately, been par for the course for many looking to grab something quick, convenient, and vegetarian – if there's an option at all beyond chip or candy. Sure there are some amazing vegetarian restaurants across the U.S., but gas stations and roadside stops don't seem to have many nutritious, delicious offerings.
With 22% of the world's population and 5% of Americans calling themselves vegetarians, per Deals on Health, having more realistic options available is ideal for millions of people. Some choose to become vegetarians to improve their health while others feel environmental concerns or animal welfare are a high priority, and some people just don't like meat (per Harvard Health). But, regardless of the reason, all vegetarians come to a point in their lives where something quick and easy is warranted, even if from a gas station.
7-Eleven adds new black bean burger to its menu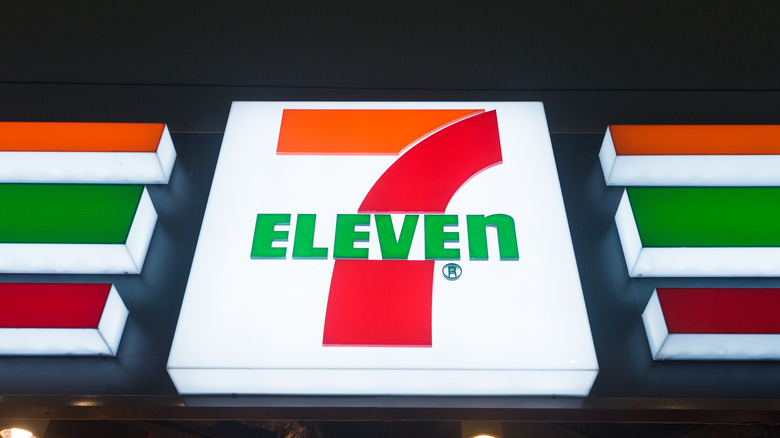 withGod/Shutterstock
This year, 7-Eleven answers the vegetarian call with a new menu item. The convenience store chain is in the process of rolling out a new vegetarian addition to their hot foods menu — a black bean burger. The senior category manager of hot foods, Anjuli Wilkie, stated in a press release "At 7-Eleven, we keep a watchful eye on the shifting preferences of our customers and are constantly adapting our offerings for them." He went on to note that the black bean burger is an ideal addition because 7-Eleven's hot sandwiches are popular among patrons.
The burger will consist of a patty made from black beans, corn, rice, and seasonings topped with American cheese on a brioche bun. It's important to note that this item does have cheese, which may not be suitable for some. A black bean burger, however, is a delicious vegetarian option,= and a nutritious one, too. According to Healthline, black beans are high in protein and fiber, plus other essential vitamins and minerals like B9 and folate. This burger is only available for a limited time at select locations, but through April 12th, 7Rewards members can get the new black bean burger for just $2 on Fridays (via QSR).